Missing Standing Rock woman found alive in Dallas-Fort Worth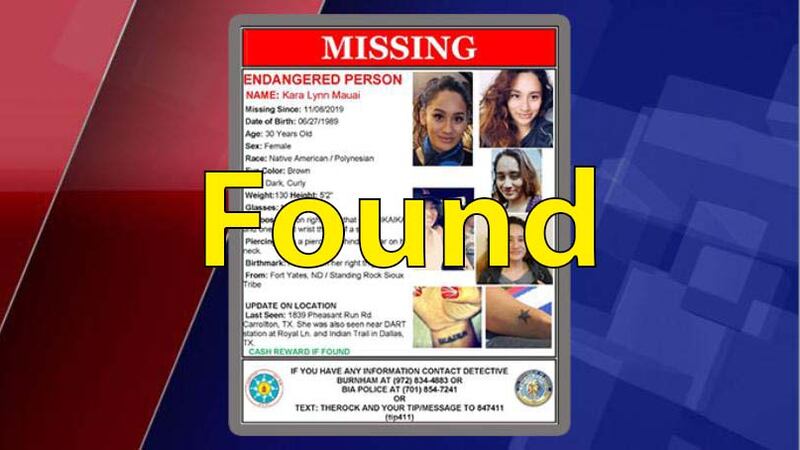 Published: Jan. 22, 2020 at 7:28 PM CST
Standing Rock Sioux Tribe officials say they located Kara Mauai on Wednesday.
Mike Faith, the Standing Rock Chairman, says Mauai was found alive in the Dallas-Fort Worth area.
Faith says family received a call from Mauai. Dallas police were able to track her exact location.
Mauai has been missing since Nov. 8.