Carson Wentz on cover of Sports Illustrated magazine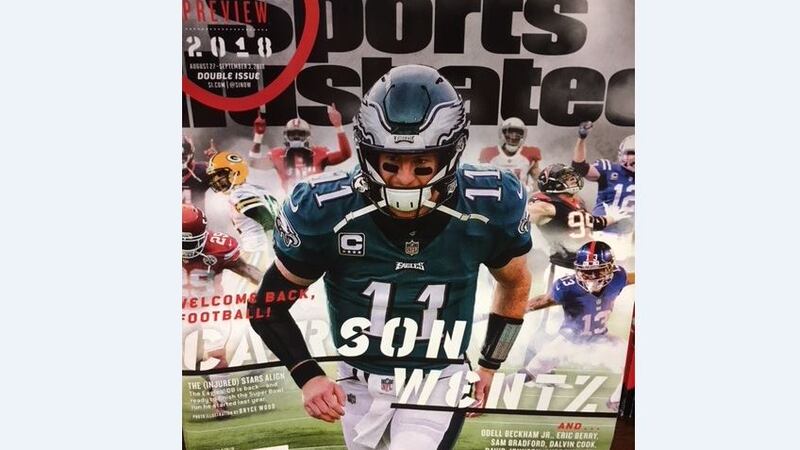 Published: Aug. 28, 2018 at 2:07 PM CDT
Bismarck Native Carson Wentz is the face of the new issue of Sports Illustrated magazine.
The former North Dakota State University Bison star, who is rebounding from a torn ACL injury that ended his 2017 season, is featured on the annual issue.
Wentz was on the sidelines when the Philadelphia Eagles won the Super Bowl last January.
Sports Illustrated selected four other pro football stars who are returning from injuries for regional covers.
The other star players are Richard Sherman, Andrew Luck and Deshaun Watson.