Zebra Mussels invade Lake Ashtabula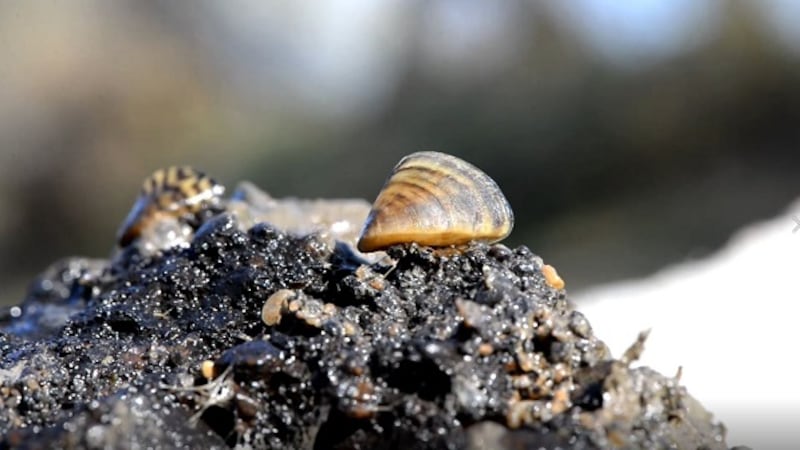 Published: Jun. 19, 2019 at 6:48 PM CDT
As we reported earlier this week, the Game and Fish Department announced it has discovered Zebra Mussels in Lake Ashtabula.
The invasive species was identified in a critical North Dakota lake.
"They're pulling algae and zooplankton and stuff out of the food web, consuming it, and that's basically taking away food for young fish, prey fish, things like that," said Jessica Howell, Aquatic Nuisance Species coordinator.
When their population was confirmed, the Game and Fish Department began enacting policies to contain them: declaring emergency rules and restricting transportation of lake water.
The problem gets bigger as the they get smaller.
"Zebra Mussels have a larval stage that is microscopic and free-floating in the water," Howell said. "So, if someone uses bait on the Red River or in Ashtabula or in the Sheyenne River, they could potentially be moving microscopic larvae of the Zebra Mussels in their water and not know it."
A female can lay one million eggs in one year, making it nearly impossible to completely eradicate them from an area. And just downstream are a number of fisheries and habitats, which are already under pressure after the latest hike in winterkill this year. They say will be closely monitored in the coming years.
This is the first case of Zebra Mussels confirmed in North Dakota since 2015 with the Red River. Lakes and rivers with confirmed cases are safe to swim in, but it's recommended swimmers wear shoes while in the water.