Wyatt at Northern Lights Apartment Complex celebrates Veterans Day with free lunch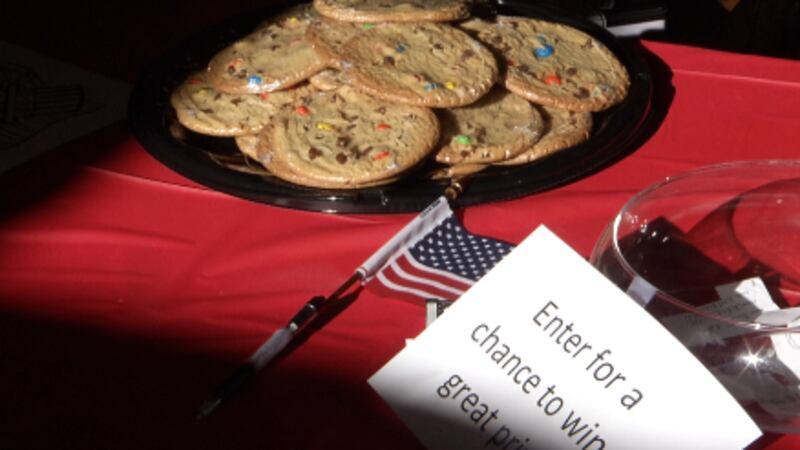 Published: Nov. 11, 2016 at 5:30 PM CST
Management at the Wyatt at Northern Lights Apartment Complex showed its appreciation to veterans with a free lunch.
Nearly 47 percent of the residents are veterans and active duty military personnel.
They say they expect nearly a hundred people to stop by. It's being held at the clubhouse, which is open from 9 a.m. to 6 p.m.
Families and military personnel can enjoy sandwiches, cookies, games, and prizes.
"I think, especially coming out of the election, I think everybody needs to kind of come together as unity and show our appreciation for those who have served our country, those who are serving our country and keeping our liberties free," said Keli Anderson, The Wyatt at Northern Lights Community Manager.
It is pride, and it's appreciation that the population and the people show to people who have take the time out to dedicate their service to the country and it's really a day of appreciation," said Ron Mackey, Veteran, Air Force Chief Master Sergeant.
Management at the Wyatt says they hope to continue to do events like this.