Williston Wonders helps kids with special needs shine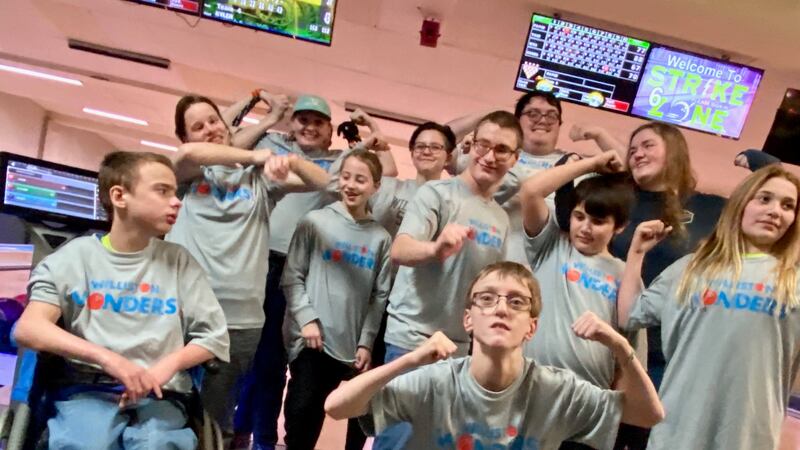 Published: Feb. 11, 2020 at 7:02 PM CST
Bowling, laughter and fun. This is what the Williston Wonders are all about.
The Williston Wonders is the brainchild of founder Heidi Guetzkow and her husband Rick. The organization was created after the Special Olympics dissolved in the area. The group meets weekly and for various activities with kids of all ages who have special needs.
It encourages them to get out of the house and to make new connections, all with little-to-no cost.
"Ya, just to get me out of the house once and a while," said Tyler Williamson, Williston Wonders.
Maria Brown, Williston Wonders said, "I'm getting use to other people and being here with my husband and his friends."
"You get to be with your friends and do fun things and hangout and chit-chat, laugh," said Victoria Guetzkow, Williston Wonders​.
Started back in 2017, the group began with just three kids and now draws between 14 and 20 kids on average.
"They can come out and be themselves. We have kids of all ages here. We have kids of all different abilities here," said Rick Guetzkow, Williston Wonders co-founder
Guetzkow says the Wonders also provides an opportunity for parents to meet one another.
"I think the parents have a chance to get together and just talk with other parents of kids with special needs and just really give them an opportunity to share ideas and thoughts about their lives and what's going on," said Guetzkow.
The community has also become more involved with the program. Williston State Teton Athletes come out to volunteer and take part in the fun.
"It's really fun to get out and meet all the people and kids and all of them of really high energy and stuff like that too," said Audrey Felix, WSC freshman.
And the Wonders are excited for what's still to come.
"We go to basketball games and we do parties," said Will Erickson, Williston Wonders.
Activities end before summer with a trip to Minot to play against the Dream Catchers baseball team and last year, to top everything off, the Wonders held their first ever awards banquet.