Will Gardner withdraws from ND Secretary of State race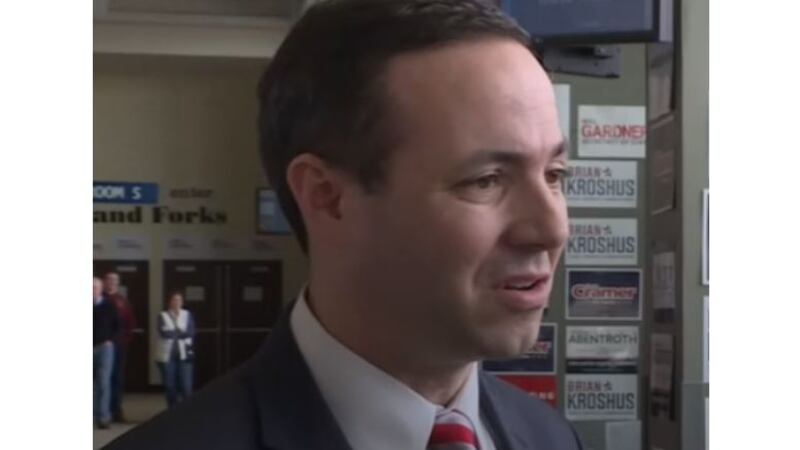 Published: Jun. 14, 2018 at 11:57 AM CDT
Former Sectary of State hopeful Will Gardner says he has submitted his withdrawal from the North Dakota Secretary of State race.
In a Facebook post Gardner says he is "Enormously grateful for the countless calls from community leaders, friends, family and many others asking him to stay in the race."
Gardner's withdrawal comes after a police report surfaced outlining a peeping incident in 2006. Gardner later pleaded guilty to disorderly conduct related to the incident.
During Tuesday's Primary election Gardner was the sole Republican name on the ballot for Sectary of State and collected just over 93 percent of the Republican vote.
With this withdrawal Gardner will not be on the ticket in the November General Election.
Secretary of State Al Jaeger has said that he will run as an Independent for the seat in November.
Gardner's Facebook post goes on to say "I know that Secretary Jaeger will defend the most important aspect of the office, our voter ID laws, which are under enormous attack."
Democratic hopeful Josh Boschee will be listed under his party on the November ballot.