UPDATE: East Grand Forks officials say over 500 students absent from school in light of school shooting threats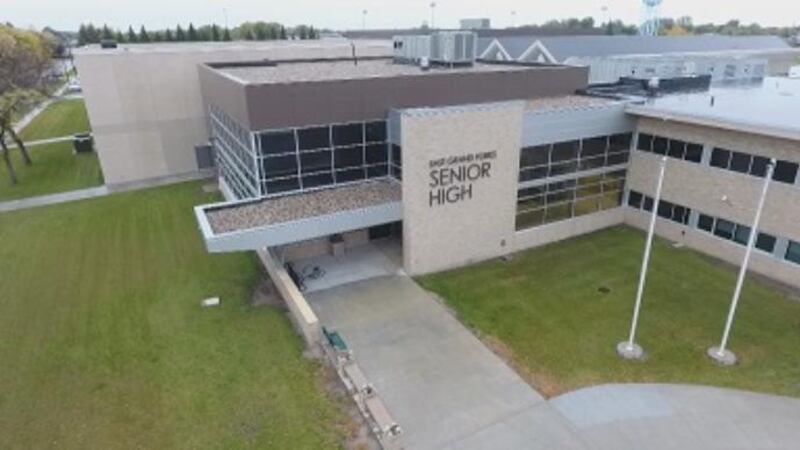 Published: Sep. 27, 2019 at 1:57 PM CDT
UPDATE: East Grand Forks School's Superintendent Mike Kolness says out of around 1,900 students, 550 are not at school Friday.
Kolness says he suspects 90 percent of those absences to be a direct result of the school shooting threats that surfaced Thursday.
Kolness says as a parent himself, he understands parents and students' decisions to stay home Friday, but acknowledged it does have a large impact on the overall school operation. He added he is optimistic for the coming weeks for his district to grow from this incident.
A scary situation out of East Grand Forks, as police are sorting through rumors of a school shooting threat for Friday.
Students say it all started with a rumor during the homecoming dance at East Grand Forks Senior High.
"Some girl pulled the fire alarms on homecoming last week," Senior High student Collin Peterson said. "And this kid that got arrested earlier was supposed to come when it was pulled--and he was going to just start shooting people."
That scare turned out to be nothing. Little did Peterson know, this was just the beginning.
Rumors have only escalated since. The latest one saying--someone is going to shoot up the school Friday.
"It's quite scary because you hear about it in the news and you never think it's going to happen to you," Peterson said. "And then one day, it could happen to you. It's actually quite scary to think about."
These rumors have even made their way to police. Police say they've spent the last two days working with the school to get to the bottom of these rumors.
But that they haven't found anything that leads them to believe these threats are credible.
"I'm sending my kids to school," Senior High Resource Officer Nick Gunderson said. "I don't have a high school child, but my two kids will be going to school tomorrow. I believe that we will have a normal Friday."
On top of that, police say gun violence is something they do not take lightly, especially in today's climate.
"Even if it is a rumor, you still have to be ready," East Grand Forks resident Livia Pesch said. "If you decide not to go to school, then at least you can look back and you won't regret not showing up to school and risking your life."
Police are going to be increasing the amount of law enforcement Friday, not just at Senior High, but at all surrounding schools.
E-mails have been sent out to parents to warn them about this rumor.
Officials with the school say they'll be locking the doors after school starts tomorrow.
Get the latest updates from valleynewslive.com delivered to your browser