UMary coaches go barefoot to raise awareness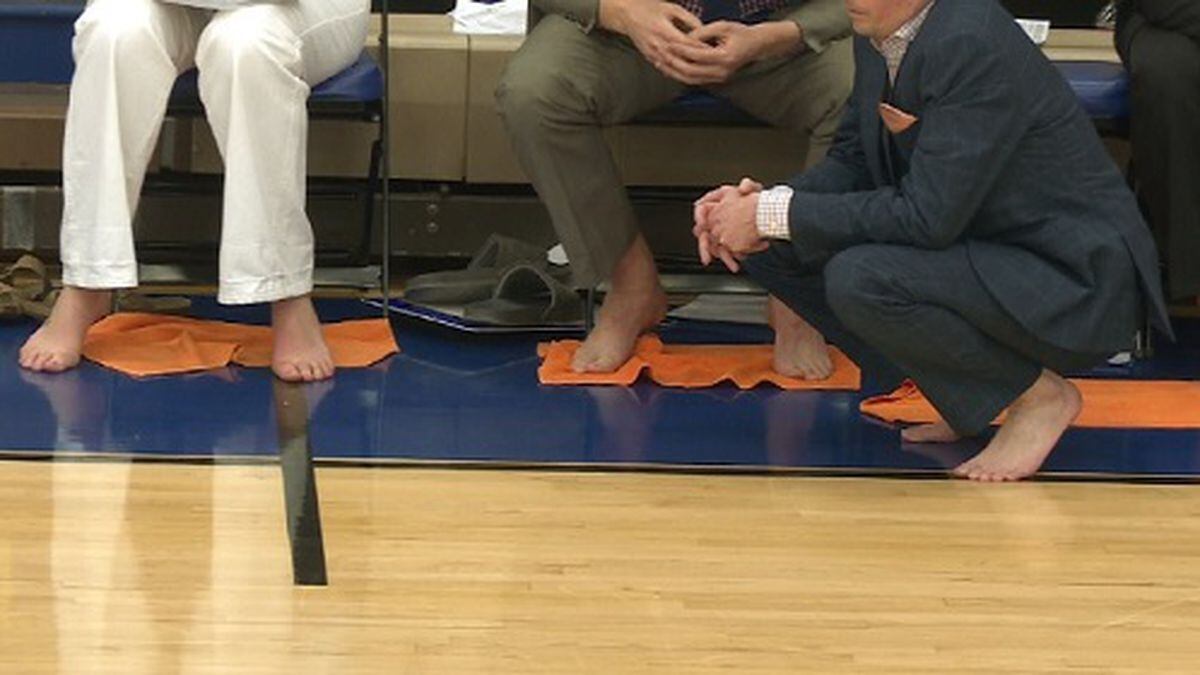 Published: Feb. 22, 2019 at 10:04 PM CST
Coaches from the University of Mary go barefoot once a year in support of a group called Samaritan's Feet, who have provided shoes for almost seven million people around the world.
For the first time even the referees went barefoot, but only during warm-ups. Samaritan's Feet is a nonprofit that works in 108 countries, and almost 400 cities across the U.S. They say shoes are one of the top five items a young student needs.
"Northern's obviously a really good opponent, so we knew we'd have a really good crowd and all those things you want when you're trying to raise awareness for something, is you want something that people are going to be watching," said Joe Kittel, UMary men's basketball head coach.
For more information on Samaritan's feet you can go to samaritansfeet.org