Tribes getting ready for 2020 Census says Indian Affairs Commissioner Scott Davis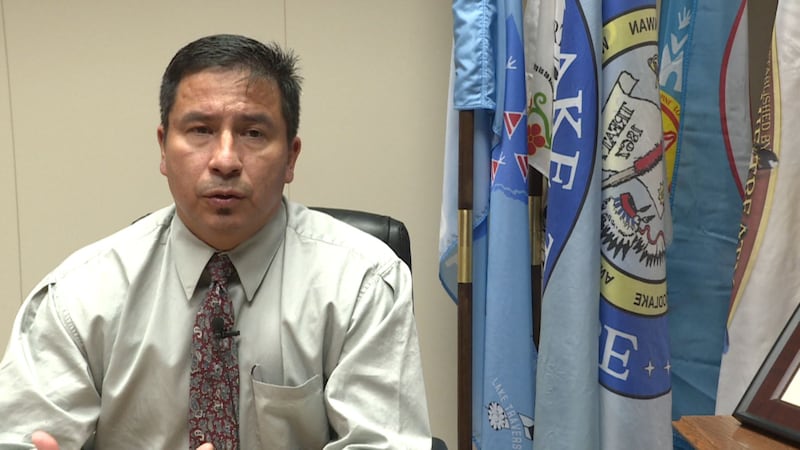 Published: May. 8, 2019 at 7:09 PM CDT
North Dakota tribes say they are ready to help get an accurate count during the 2020 census. Indian Affairs Commissioner Scott Davis says tribes have millions of dollars at stake over the next decade, just like the rest of the state.
Standing Rock Housing Authority website says they're in desperate need of more affordable housing on the reservation. Indian Affairs Commissioner Scott Davis says that's just one of the issue tribes are facing during the upcoming census.
"You're talking a huge, huge amount of money or potential money, federal money that come to the tribes," said Davis.
Every North Dakotan could be the difference in tens of thousands of dollars- to get the best count- the census is turning to technology, trying to capture people who might otherwise be left off.
"The millennial group hopefully and a lot of folks who won't respond with paper, hopefully we can get out on social media and all kinds of other formats and we can capture them electronically," said Linda Svihovec, a research analyst with the ND Association of Counties.
"Ten years ago, technology was technology and everybody has some type of keyboard or phone on reservations. I think the only thing is maybe broadband might be a little sketchy here and there," said Davis.
Davis is confident other tribes will pitch in when the counting begins next year and he wants the people going door to door to be from those communities.
Turtle Mountain Chairman Jamie Azure says people on the reservation there are already in the process of teaching people about the census and are planning public events to spread the word.