Therapeutic Riding for Heart and Soul holds holiday fundraiser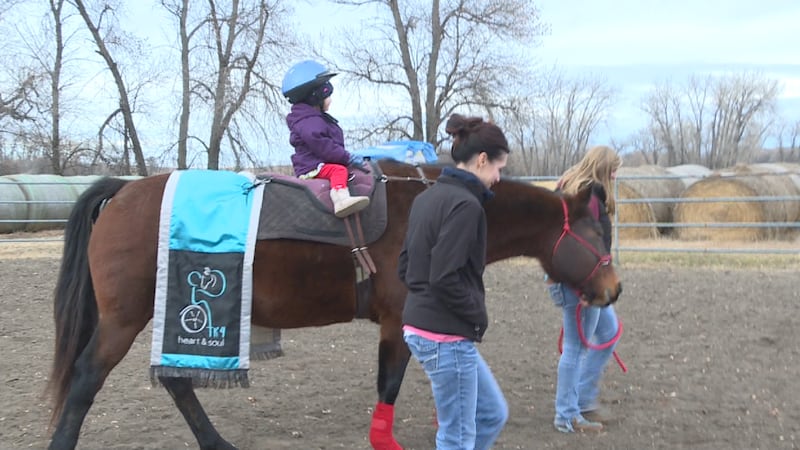 Published: Dec. 3, 2017 at 5:37 PM CST
At a ranch south of Bismarck folks were getting together and having themselves an Old Fashioned Christmas.
These horses work with 40 or 50 kids a week, helping them in many ways.
"Really Good, It's great for our community to have something like this," said Tony Zimmerman, a Bismarck Resident.
Therapeutic Riding for Heart and Soul is a nonprofit program for children with various disabilities.
"We have a rider who is twelve years old last week and she is nonverbal, but she was signing the difference between walk and trot, and it was amazing, and her whole volunteer team was almost in tears," said Katie Oakland, Therapeutic Riding 4 Heart and Soul Director.
You're looking at their Old Fashioned Christmas, one of the holiday events they put on throughout the year to help pay for their programs.
"The reason I came was to enjoy the day, support a great cause, and let our kids ride horses," said Zimmerman.
"We also have some riders that have totally grown out of some of the AFL braces that they have to use, or other types of devices because riding has made them so strong. It's just so amazing to see what the horse can do for these individuals," said Oakland.
Katie figures that it takes $3,600 per horse per year to maintain the program, and this Christmas event alone is expected to raise over a thousand dollars for the cause.
You can find out more on their website: therapeuticriding4has.org