TEDxBismarck draws curious minds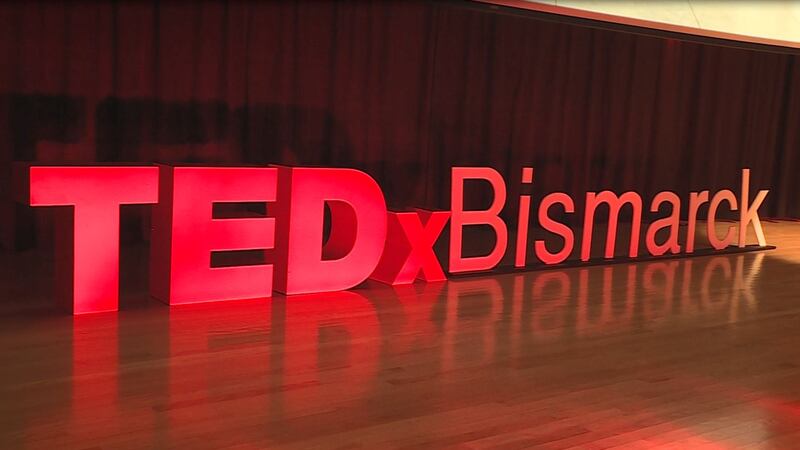 Published: Aug. 16, 2018 at 6:03 PM CDT
Curious minds were fed a treat as speakers from around the country joined to share their experiences and how to build a bigger future.
Audience members were challenged to think outside the box and inspire others to create a better future for not only North Dakota, but our country.
"Well, we came all the way out from New Jersey and the reason we came out from New Jersey is I love listening to TED Talks. Believe it or not, my wife on our 25th anniversary, and knew that I loved it, and wanted to give me something new," said Dr. Curtis Byrnes.
TEDxBismarck allowed a select group of dynamic speakers to talk about a variety of topics and ideas and share them on a big stage in 18 minutes or less.
"One of the best things about it is that we create really great digital videos that go on the TED platform. So the ideas that are shared on this stage here in Bismarck are relevant to our community and our state, but they're shared worldwide," said Lexi Preszler, lead organizer.
This years TEDxBismarck was held at the Heritage Center on the capital grounds. More than 200 people attended the event.
For more information about the event you can visit tedxbismarck.com.