Sprucing up your flower pots for winter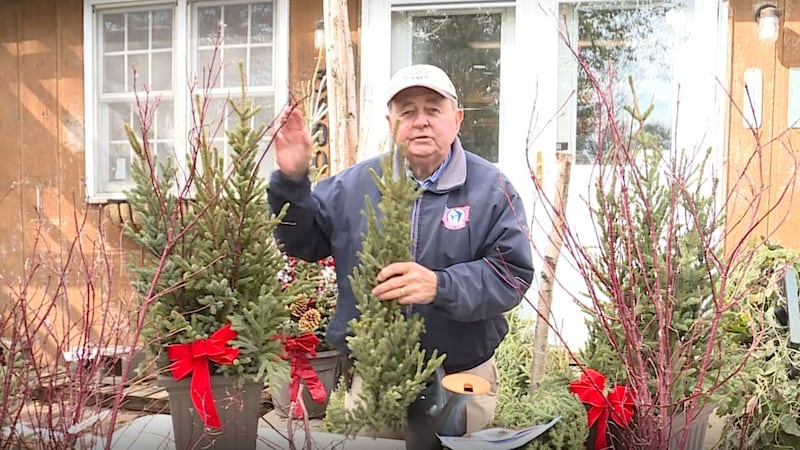 Published: Oct. 18, 2019 at 3:27 PM CDT
Snow is here and if you have flower pots that are empty and need some color for the winter, spruce top are an easy way to get that color.
Since we had cold weather, blizzards and snow, our flower pots and along the house don't look so good anymore.
They've frozen. they're dead. So what do you do? We pull the dead flowers out and we can add spruce tops.
You can put them in the pots; you usually put the big ones in the middle and put a cluster of these around them. They're not great all alone, but they sure look good if there are four or five in a pot.
You can add red twig dogwood to it or birch poles, a lot of people will put the birch for the white bark. Then water everything in so it will last all winter.
They will last until April or May then when the needles start to fall off the spruce you can pull them out, throw them away, then put your flowers in next spring.
We got a great handout on how to do this or you can come to one of our seminars every Tuesday in November, then all the Saturdays in November and come out and do it yourself.
So there's a nice little tip on how to make your house look great or your deck or your patio and your front entryway. It's a lot of color. Until next time good gardening.