Senate committee debates blue laws bill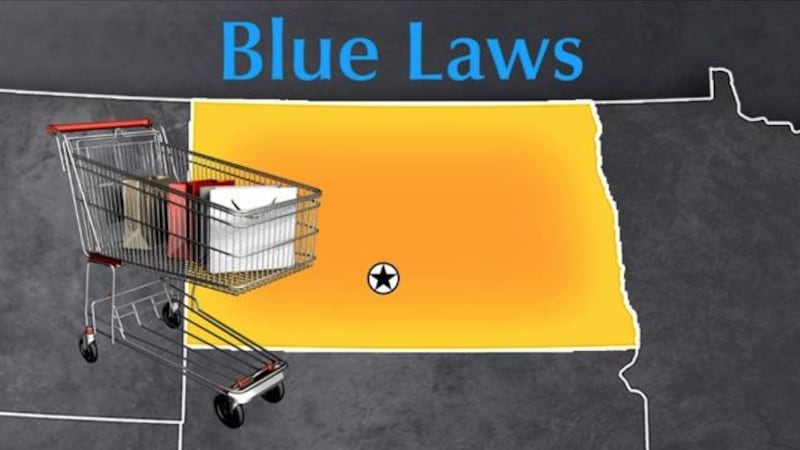 Published: Mar. 7, 2019 at 6:25 PM CST
North Dakota is the last state in the nation with blue laws, preventing some stores from opening before noon on Sundays.
Although repealing the law has been discussed in multiple legislative sessions, it's never had enough support to pass.
The bill passed on the House floor a few weeks ago. Now, it's in the Senate Political Subdivisions committee, with passionate testimony on both sides.
Rep. Jeff Hoverson, R-Minot, says the law is focusing on making more money, something that he thinks has been bad for the state in the past 15 years.
"It brought drug dealing, crime went up, human trafficking all of a sudden we're talking about, we never used to talk about human trafficking, it was a low crime state, why?" Hoverson said. "Because we had a moral society because the government was small because it depended on the church."
But on the flip side, advocates for the change say it's not fair to single out some businesses that can't be open before noon.
"Some businesses on the North Dakota side of the river need to compete with those in neighboring states," said Brandon Medenwald, with the group North Dakota Open On Sundays.
Issues brought up were similar to ones echoed in the past and in the House: church attendance, spending time with family, more revenue for businesses and the state, and giving employees time off.
"If this legislature's goal is to give workers time off, then only strengthening the labor laws like the one day in seven law we already have on the books will actually accomplish that," Medenwald said.
But Hoverson says North Dakota is the last state to uphold the history of blue laws.
"Church attendance will drop, and there goes your morality," Hoverson said.
Testimony was split almost 50-50 between those for and against the bill.
The committee decided to wait to make a recommendation until a later date because not all members were present today.