Runners get down in the mud for Medieval Rush in New Salem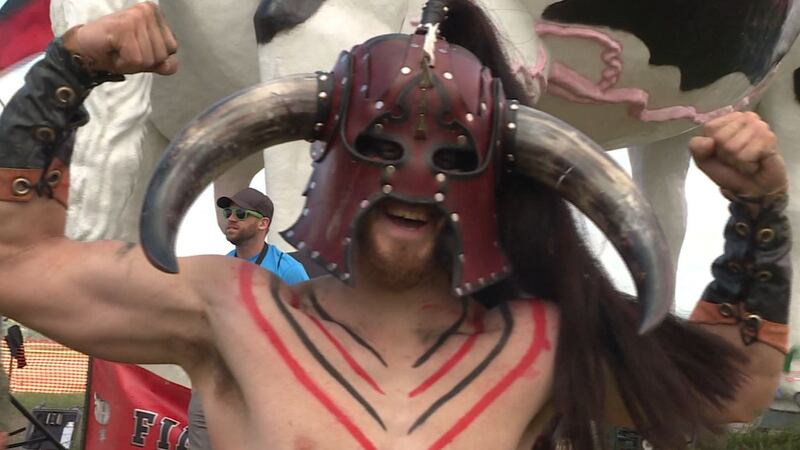 Published: Jun. 15, 2019 at 6:15 PM CDT
More than 1,000 runners jumped up walls, over obstacles and through the muddy trenches in New Salem this morning.
Runners dressed as warriors, bananas and more got down and dirty at the Medieval Rush mud run. The race finished at Salem Sue, the 38 foot cow overlooking New Salem. Family of one 65-year-old runner watched from the top of the hill as he charted the course.
"I think he was a little nervous about it but he's been training a little bit, he goes to the gym all the time and he keeps himself in good shape," said Debbie Nicklos, Bismarck.
The top prize for the team with the best overall time is $200 and bragging rights.