Riemers files petition to force recount in Secretary of State race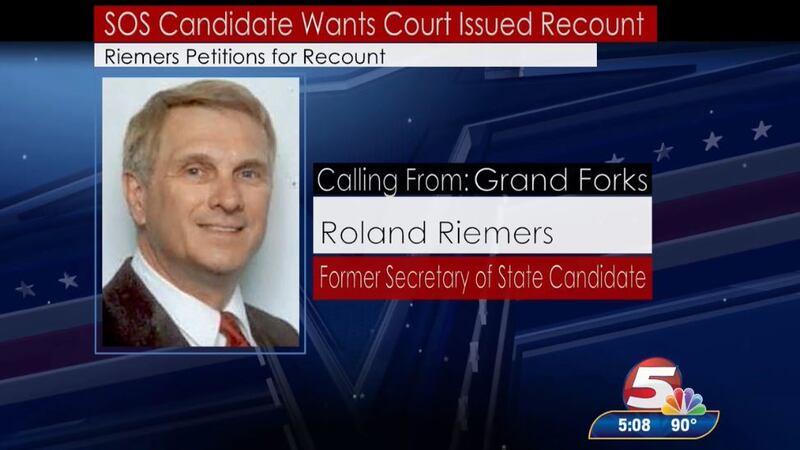 Published: Jul. 10, 2018 at 7:21 PM CDT
Nearly a month after election day, the ballot still isn't set for Secretary of State in November. Now another candidate is taking his challenge to court.
Roland Riemers, the Libertarian party candidate, needed 300 votes to get on the November ballot. He only got 247. He's filed an emergency petition to force the secretary of state's office to a recount, and he's confident he'll win.
After all the ballots were counted on election day, Libertarian Candidate for Secretary of State Roland Riemers found himself left off the November ballot. He's asking the state supreme court for help.
"The law wording is quite clear. It doesn't refer to political parties, it refers to the top vote getter for that office," said Riemers.
He filed an emergency petition to force a recount. His claim is a recount is mandatory since he failed to be nominated by less than 1 percent of votes cast for the highest vote getter of that office.
State Election Director John Arnold sent a letter dated June 20, saying a recount from the June election would only apply in his own party, not across party lines. But Riemers says the court should rule his way.
"I've checked it out with a number of lawyer friends and four out of five professional lawyers in the state of North Dakota agree with me on my view of the recount law. So we'll see how the Supreme Court does up on that," said Riemers.
When this petition will go before the Supreme Court remains to be seen. John Arnold said he couldn't comment since the matter is now in the courts.