Republican party endorsed nominee for Secretary of State drops out of race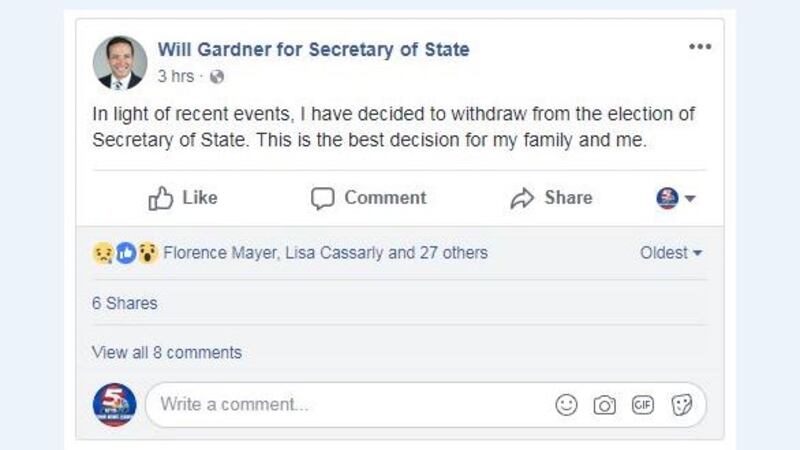 Published: May. 20, 2018 at 7:35 PM CDT
The Republican party endorsed nominee for Secretary of State, Will Gardner, announced Saturday evening that he is withdrawing from the election.
In a Facebook post around 4 he wrote, "In light of recent events, I have decided to withdraw from the election of Secretary of State. This is the best decision for my family and me."
Just last week, a Fargo Forum article surfaced detailing a 2006 incident at North Dakota State University where then 29-year-old Gardner pled guilty to disorderly conduct after peeking in a freshman woman's dorm window.
With the NDGOP endorsed candidate stepping out of the Secretary of State race, only Democratic candidate Josh Boschee and Libertarian candidate Roland Riemers remain.
Rep. Boschee released the following statement this evening:
"This race was never about Will Gardner or his behavior. Since the beginning of my campaign three and a half months ago, I have connected with small business owners, family farmers, nonprofit leaders, and thousands of other North Dakotans across our state and listened to their concerns and their ideas on how we can move forward together. This race is about the future of North Dakota and the integrity of the Secretary of State's Office. My campaign will continue to focus on bringing the Secretary of State's Office into the 21st century and ensuring every eligible North Dakotan has equal access to the voting process, and I am committed to that goal."