Rep. Kevin Cramer's campaign fund use comes into question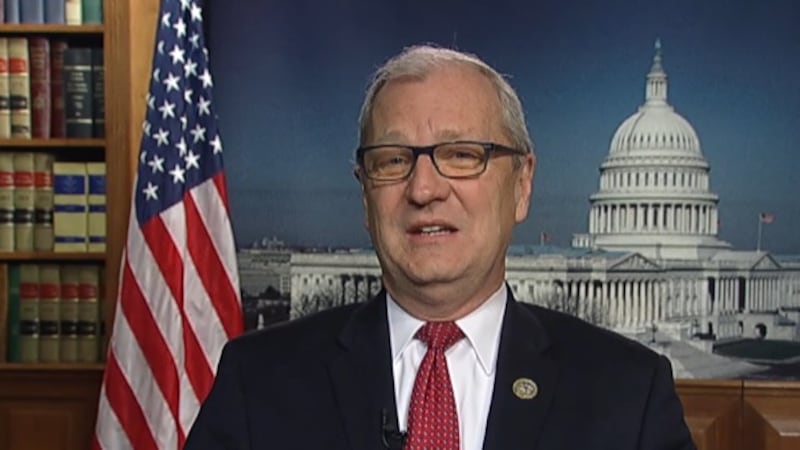 Published: Jan. 9, 2018 at 6:04 PM CST
Rep. Kevin Cramer, R-N.D., is facing reports that he is using campaign funds to pay himself and his family, but the congressman says he's not doing anything wrong.
A report published last week in Politico and Federal Elections Commission Filings shows Cramer paid family members more than $140,000 and reimbursed himself nearly $200,000 since 2013.
Money in politics is a hot button issue, now Congressman Kevin Cramer might be feeling the heat.
"I pay my wife, now going on this is our fourth campaign. She works for $2,000 a month, which is about a third of what you'd have to pay a 25-year-old from Washington, D.C., to do an inadequate job," said Cramer.
Cramer says there's nothing illegal about it, but paying your wife, who is also your campaign manager more than $140,000 since 2013 is raising some questions.
"There are things that are legal for candidates to do but even if they're legal they may not be super comfortable with them," said Jordan Libowitz, Citizens for Responsibility and Ethics in Washington.
"It's the type of behavior that people have flagged in the past as just sort of part of the swamp so to speak. It's a way that members of congress can sort of enrich themselves and their families just by virtue of their position," said Kevin Robillard, Politico.
And state democrats say Cramer's actions are unethical.
"He's more about running a family business of his campaign then he is interested in public service and doing the job he was elected to do," said Kylie Michelle Oversen chairwoman, North Dakota Dem-NPL.
The Politico article and FEC filings also show Cramer has reimbursed himself nearly $200,000 for campaign expenses. Cramer says he errs on the side of caution to avoid spending tax payer dollars on politics .
He also says, other than his very first year, he's never turned in a per diem, a meal or official travel expenses. He says it has nothing to do with saving tax payer dollars.
"Let's just say for example, if I'm doing a town hall in Grand Forks, that's official. But, I might visit a donor at noon or I might have coffee with a constituent or might meet with college Republicans, and that's political. Rather than splitting all of that and having some watchdog group come in or a political opponent accuse you of spending tax payer dollar on politics I spend my campaign dollars on behalf of the people," said Cramer.