Predicted funding gap of $400-700 million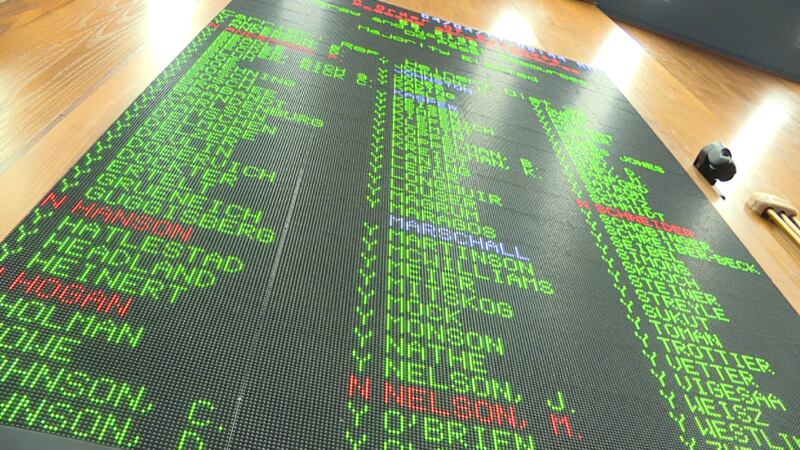 Published: Dec. 15, 2017 at 7:41 PM CST
From 2019 to 2021 the state of North Dakota is expected to be short $400 to 700 million dollars if changes are not made.
In the next legislative session, lawmakers will meet at the Capital to discuss, among other things, spending cuts for the coming years.
In January of this year, lawmakers were forced to raise taxes to balance the state's budget. There may be more hikes coming which won't be popular.
"We actually wondered when we'll have to get the pitchforks out and go pay a visit to our lawmakers, we don't want higher property tax," said Morris Conklin, Bismarck resident.
Lawmakers could also make more spending cuts.
"First of all, I guess my hope would be that we would see an increase in economic activity across the state that will help us close that gap. Beyond whatever may be available in that form, I think we'll be looking at budget reductions," said Rep. Craig Headland, R-Montpelier.
North Dakota ran into a similar problem at the start of this biennium, cutting over a billion dollars of state spending and draining a number of special funds to balance the budget through 2019.
"It's not completely dire, we could have revenue growth. On the other hand, we could see ourselves falling short and have to cut budgets further going into the next biennium," said Pam Sharp, Office of Budget and Management Director.
There is still a hefty balance in the state's Legacy fund which could be tapped into with a two thirds vote of the legislature.
A turnaround in the price of oil could make balancing the budget easier, but there are still 12 months to go before lawmakers need to sharpen their pencils.