Police release more information regarding Saturday's DAPL protest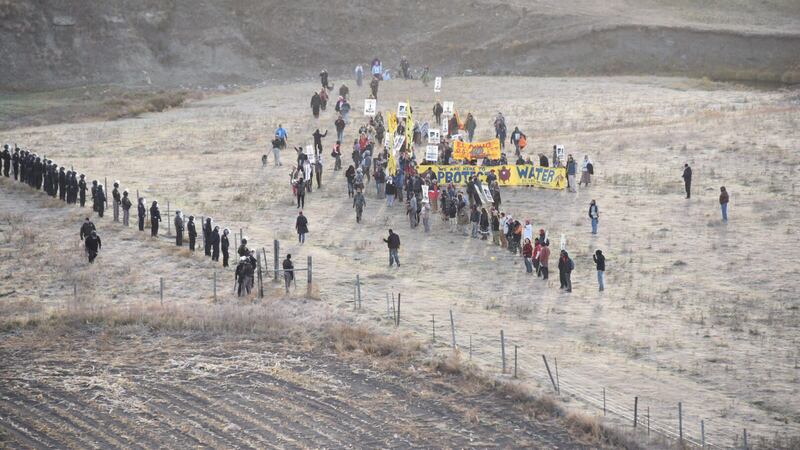 Published: Oct. 22, 2016 at 3:55 PM CDT
More than 80 protesters were arrested Saturday in Morton County. Morton County Sheriff's Office estimates 300 protesters marched north on Highway 1806 and then three miles west onto private property where they were met by a line of law enforcement officers who stood between protesters and construction equipment.
The sheriff's office says one protester charged at the line and tried to grab an officers pepper spray. When the protester grabbed the can the pepper spray was discharged in the officer's face causing temporary blindness for five minutes. Morton County Sheriff's Office says following that officers did use pepper spray to protect themselves and other officers and to control the group of protesters.
Various charges are being filed against the 80 plus which include, reckless endangerment, assault of a police officer, criminal trespass, engaging in a riot, resisting arrest, and fleeing.
One other officer was hurt while completing an arrest in addition to the officer who was pepper sprayed.
The 80 plus protesters are being held at the Morton County Law Enforcement Center, but the sheriff's office is making arrangements to transport some of those arrested to other detention centers.
Highway 1806 reopened around 1:30 pm to both north and southbound traffic. ​
We will update this story as details become available.