Project in place to prevent pipe bursting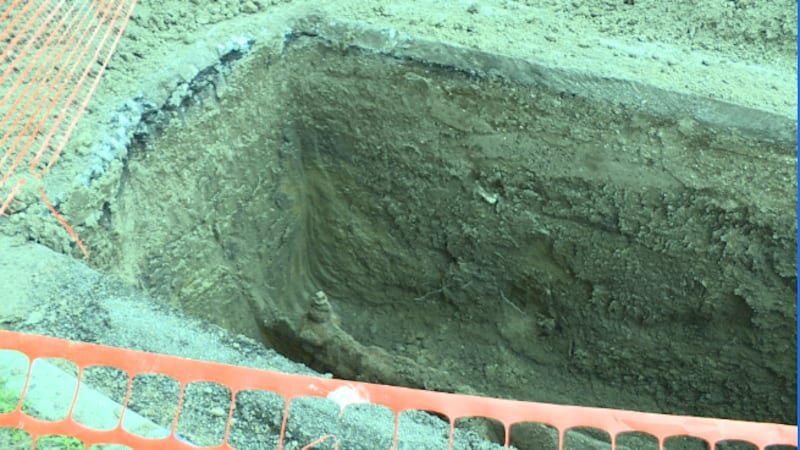 Published: May. 30, 2019 at 11:10 AM CDT
It's difficult to avoid seeing all the construction around Bismarck, but there are also projects underground.
It's called Pipe Bursting. It's a $2.7 million project to replace underground cast iron piping.
Piping that's been here since the 1950's. Though this process, workers take a device and put it in the old piping. That capsule then burrows through the old pipes, breaking it. All while simultaneously pulling the new piping behind it. Over the decades, piping collects deposits and restricts water flow to homes and buildings.
"The technology and machines they have to pull are strong enough to pull something that's even bigger than what was there in the past," Bismarck City Engineer Gabe Schell said. "So we're able to increase our capacities that we give to our residencies, increase our fire flows, during the process with a very marginal increase in cost."
The two sections of Bismarck undergoing the replacements are the streets between Broadway and Boulevard in late July, and 4th Street and Washington in September
"It's kind of a random scattering, because some of those pipes we have changed over time and some of them we haven't," Schell said. "So, it's not a geographic area that is doing a one block by one block by one block. It's more of a long tentacles pipe replacement that have been identified as cast iron pipe that we are replacing."
The new fusible PVC piping is expected to significantly increase the service life of water lines.
The cost of the project is covered by the Water Utility Fund, so the homes and businesses that run along the construction will not receive direct assessments.