Petition for citizen voting submitted to Secretary of State's office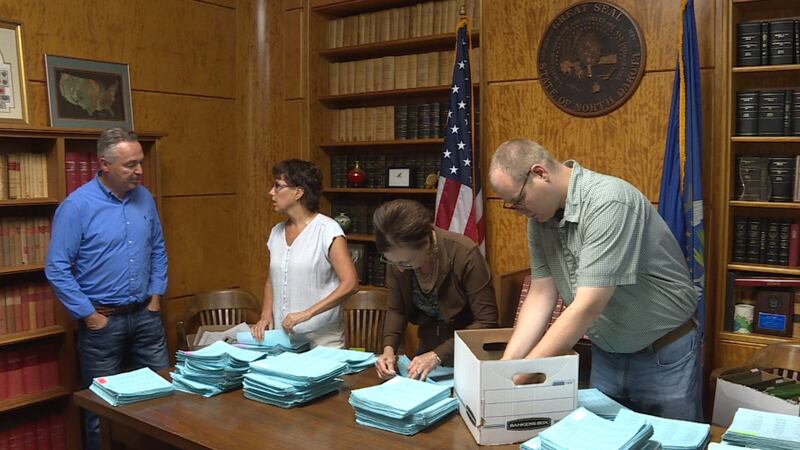 Published: Jul. 6, 2018 at 2:13 PM CDT
One group is trying to get a constitutional change on the November ballot, which would only allow U.S. citizens and North Dakota residents to vote in all elections.
Gary Emineth, the chairman of North Dakota for Citizen Voting Committee, says they collected more than 35,000 signatures in six weeks. Chicago, San Francisco and some cities in Maryland allow non-citizens to vote in local elections. Emineth says the measure would protect the law from challenges.
"By being in the constitution, we've made a statement that the citizens of North Dakota say we only want U.S. citizen and US residents. So by putting it in the constitution, it's much more difficult for the legislature or for any changes to occur," said Emineth.
Emineth says the group spent $250,000 collecting the signatures, and he expects to spend another $150,000-$200,000 more for campaigning for the measure.