North Dakota youth compete in Regional Science Olympiad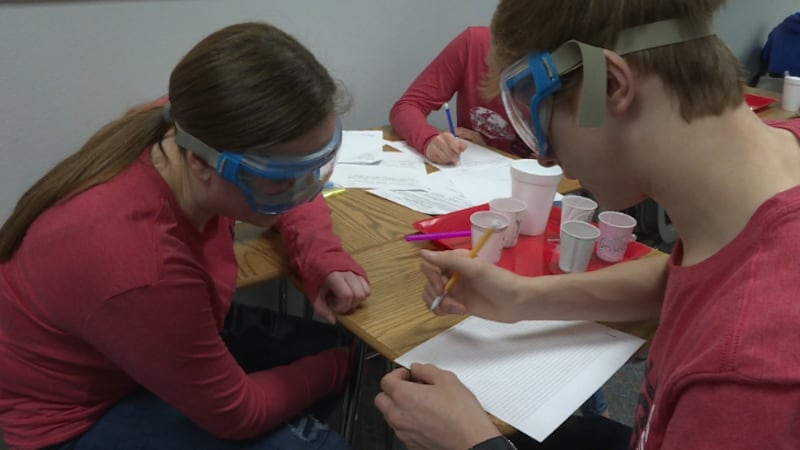 Published: Mar. 12, 2019 at 8:58 AM CDT
Roughly 300 of the brightest young minds took over the Minot State University campus today for the Regional Science Olympiad.
Physics, chemistry, astronomy. These kids are all about science.
"I love science and I want to continue practicing science throughout my life," said Nedrose sophomore Megan Sutter.
These students competed in 20 events for both the middle school and the high school division.
Among them, is something called experimental design.
Student's in this class specifically have the option to create their own experiment, using everyday household items.
"We had popsicle sticks, paper cups, spoons, soap, water, glisorin and corn syrup," said Sutter.
"They run it and write a lab report," said Proctor Elizabeth Kelly.
Competing is a different experience compared to what is taught in their school curriculum.
"It's a lot more hands on and fun and social in this kind of competition," said Sutter.
But, that doesn't stop these students from using every last minute to complete the task.
"In most classes it's a 50 minute class period so they're used to doing a lab in a short time period," said Kelly.
Testing theories, evaluating results, and cultivating the scientists of tomorrow, here in the Magic City.