North Dakota teachers learn fun new ways to teach science, math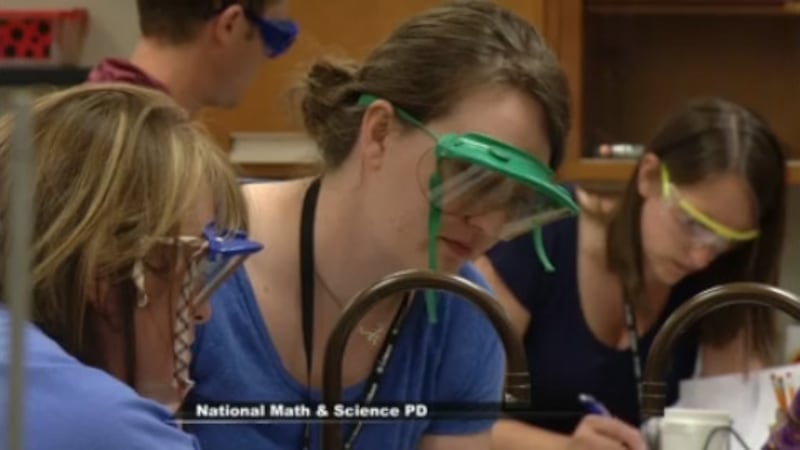 Published: Jul. 13, 2016 at 4:21 PM CDT
Over 200 teachers from across the state are spending their summer in the classroom, not teaching but learning.
The National Math and Science Initiative is conducting professional development for North Dakota's teachers.
Funded by a state grant and local initiatives, the five year program started last year stopping in Bismarck and Fargo. In it's second year, organizers decided to have the program at the Magic City Campus for the next few days.
There, teachers will learn hands-on math and science lessons that they can easily use in their classes this fall.
"The lessons are very focused on the content, but also enriching their knowledge to a deeper level," says Toni Schneider, North Dakota National Math and Science Initiative Program Manager.
"There was an activity we did with refuge and animals creating your own zoo and look at area and volume. And that is, I've already decided that is my February and March activity in my room and they're just gonna love it! I'm very excited about that," says McKinley Elementary School Third Grade Teacher, RobbieJo Morgan.
The program will be in Bismarck next year.
If you're a teacher that would like to get involved please visit the National Math and Science Initiative website.