Nicole Balliet promoted to brigadier general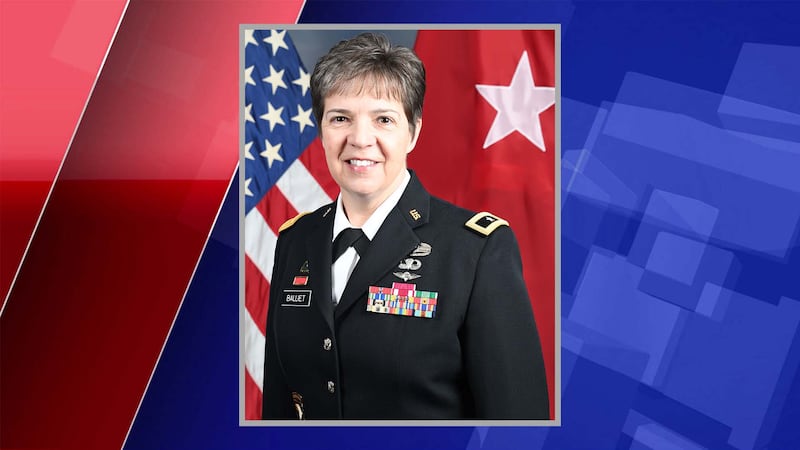 Published: Feb. 12, 2020 at 7:38 PM CST
High-ranking military positions haven't always been easy for women to attain, but that pattern may be changing.
In the past two years, three women who began their careers in the North Dakota National Guard have been promoted to Army general positions.
Nicole Balliet joined them this weekend at her promotion ceremony to brigadier general.
All four of these women are proving that they belong in high ranking military positions, even though they are hard to come by.
Only 8% of officers reach the colonel rank and less than 1% promote to brigadier general.
"Growing up in North Dakota I never thought I'd reach this level in my military career, I've been truly blessed. I'm just hoping to take all of my experiences and go forward and hope to do good things for soldiers," said Balliet.
Balliet hopes the culture change continues so more women can achieve similar ranks into the future.
Balliet is headed to Washington, D.C. this week to begin her position at the National Guard Headquarters.