New details revealed in N.D. tax commissioner's DUI arrest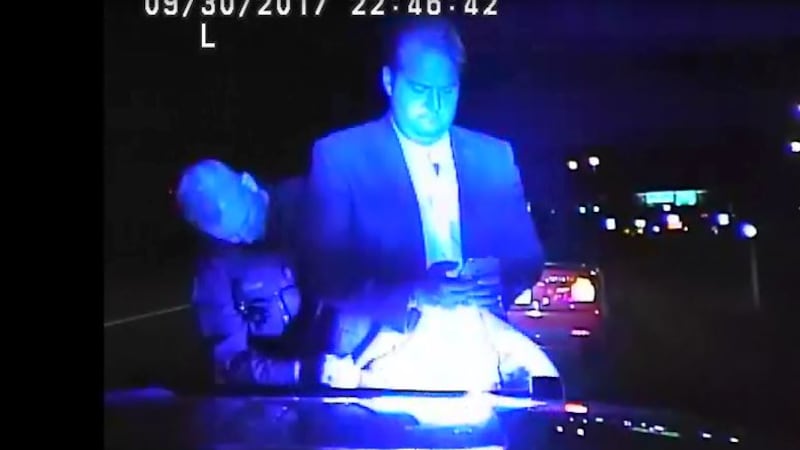 Published: Oct. 31, 2017 at 11:26 AM CDT
"You're at a 0.208, OK, so you're actually at almost triple the legal limit. So, what that means is, I am placing you under arrest for driving under the influence of an alcoholic beverage," said North Dakota Highway Patrol officer.
The North Dakota Highway Patrol has released video that shows state Tax Commissioner Ryan Rauschenberger's arrest for DUI on Sept. 30, 2017.
Highway Patrol reports say Rauschenberger was pulled over after an officer saw him swerving within his lane and crossing the fog line twice.
When asked if he had anything to drink, Rauschenberger says he had one drink about three hours before being pulled over.
Rauschenberger pleaded guilty last week and will have his 10 day jail sentence suspended for one year while he is on probation.
He will also pay a fine of $1,250 and complete a chemical dependency evaluation.