Motorcycle rider says ABATE of ND's safety course saved his life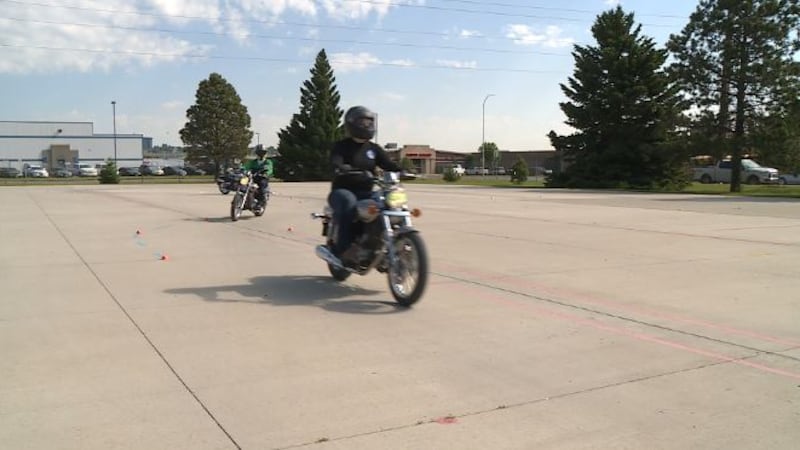 Published: Jun. 16, 2019 at 1:40 PM CDT
16 motorcycle riders died and more than 150 were injured in crashes in North Dakota last year. ABATE of ND wants to get those numbers down to zeros with their Motorcycle Safety Program.
Executive Director Lonnie Bertsch is teaching some new riders how to wind their way down the road.
"It's so easy to get in trouble out on the street on a motorcycle. There are so many things that can go wrong," said Bertsch.
But these classes aren't just for beginners.
"You're never really done learning riding a motorcycle. Every time I ride a motorcycle, on the street, there's something different than before," said Bertsch.
He says basic safety techniques like putting on a helmet, wearing eye protection, and of course, practice, saves lives.
Bob Haas says he may not still be alive without Bertsch's help. Last summer, he narrowly avoided a crash.
"I just grabbed a hold of the brakes and the clutch and downshifted and maneuvered around him, just like they teach you in the class," said Haas.
Haas takes the experienced rider course every year to make sure he stays sharp on the road.
"It helps you ride safe, and it's a good time. I enjoy doing it," said Haas.
Bertsch says Haas isn't alone.
"They hear my voice and they remember things we talked about in class and that is very important. That's what keeps me coming back teaching these classes all summer long," said Bertsch.
Bertsch hopes his voice echoes through each student's head, over the roar of their bikes to keep them safe on the road.
He says it's everyone's responsibility to be safe on the roads, from drivers looking twice for bikes, to motorcycles following all traffic laws.
If you'd like find out more about ABATE's classes, go to: https://www.abatend.com/