Millennials move to North Dakota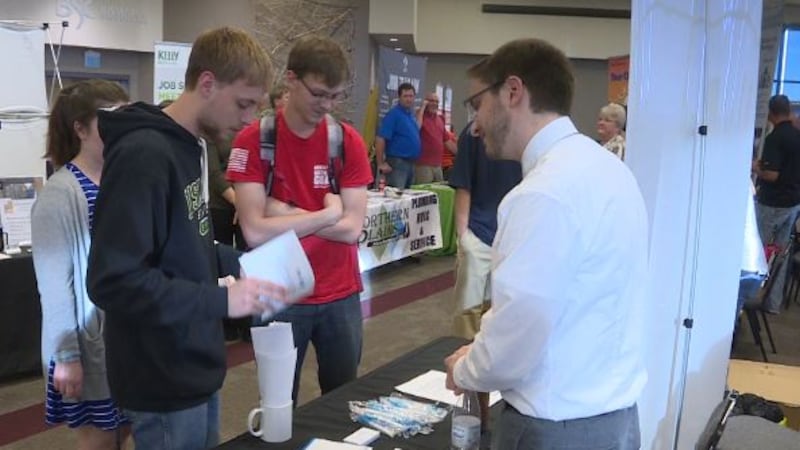 Published: Oct. 19, 2017 at 7:14 PM CDT
A generation ago, North Dakota was concerned about a long-term trend of young people moving out of state.
But now we have the highest rate of in-migration of any state in the nation.
A strong economy, growing industries and low unemployment rates are very appealing to the incomers, especially one group. Millennials, ages 18 to 34 have been taking over. According to the State's Census Office, North Dakota has the highest percentage of Millennials of any of the 50 states. The younger generation followed the money.
"From the oil exploration, all the other jobs that were created as a result of that was really what brought people into the state," said Kevin Iverson, Manager of the Census Office.
With this hip new crowd, comes some fresh changes.
"Everything that goes with the younger crowd. More outdoors activities, more sports, more diversity in terms of restaurants and places to pick up beverages," said Iverson.
Millennials are here for the long run, they are buying houses here and a lot of them. North Dakota represents two of the top five cities for Millennial home buyers.
Dickinson is at number five and Williston made number three, with 55 percent of the town's home buyer population.
"The younger generation is seeing opportunity to move to Williston. They're putting roots here, they're seeing that they have an opportunity for a job and a great paying job," said Tate Cymbaluk, a real estate broker in Williston.
Tate said the average salary in Williston is about 80 thousand dollars. According to the Bureau of Labor Statistics, the unemployment rate in North Dakota is only 2.7 percent.
Iverson said North Dakota became younger than the national average in about 2009, and the median age continues to drop.