McKenzie County Healthcare System Receives $250,000 Donation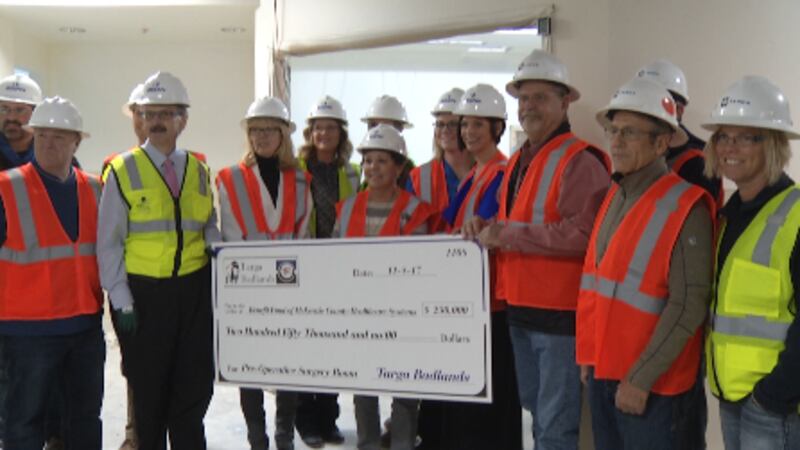 Published: Nov. 8, 2017 at 7:17 PM CST
Construction on McKenzie County Healthcare System is moving forward, thanks to a $250,000 donation made by Targa Badlands.
"It's a great moment for Watford City and we're very proud to be a part of it," said David Low, Targa area manager.
Adequate healthcare is vital to a growing community, a need that this facility will answer.
"It's a great hurdle and it's something that we are in dire need of here and it's something that we would like to offer to the people we are trying to attract," says Low.
The center will offer Preoperative Surgical Care, again, saving the patient an extra trip to a larger hospital.
"They will have all of their necessary preoperative history and physical examinations done their prior to going to surgery," said Dr. Gary Ramage, chief of staff at McKenzie County Healthcare System.
New technology won't be the only new feature.
"The helicopter pad is going to be great right now. We utilize a fixed wing and rotary for our transports in and out of the hospital especially for emergencies," said Ramage.
With the project almost finished, people are excited for opening day.
"I've seen a lot of things come and go, but nothing as spectacular as what were about to build now," said Ramage.
A new addition that will provide the best of care to residents, closer to home. The new hospital is expected to open June 2018.