Mandan testing out temporary roundabouts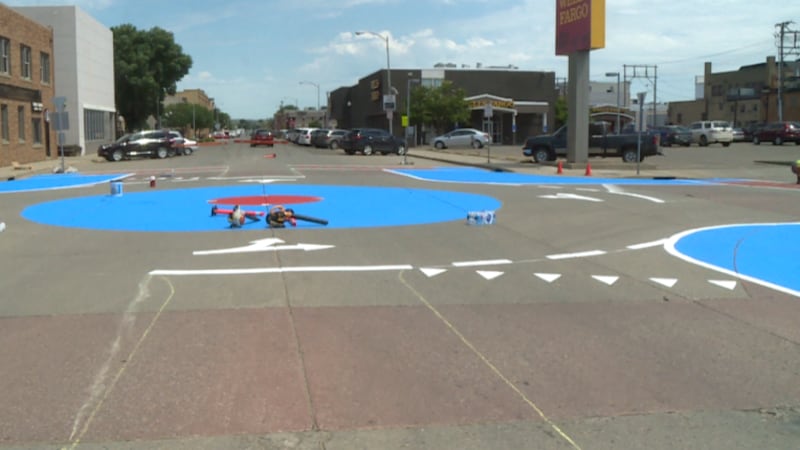 Published: Jul. 11, 2018 at 5:51 PM CDT
Mandan is giving roundabouts a try at a two intersections.
The temporary paint markings are going in at 1st Street and 3rd and 4th Avenue Northwest.
The one on 3rd should be open sometime this evening, and the one on 4th will be painted on Thursday.
First Stret was chosen because it needs to be able to move traffic when Main Street is shut down, and the roundabouts should help improve traffic flow.
"We need to test this out and see what public feedback is," said Mandan City Planner John Van Dyke. "And honestly if it's completely sour this is probably not right for Mandan and so we'll look at other alternatives."
Anyone wanting to submit feedback on the roundabouts can do so at cityofmandan.com/demonstrationproject.