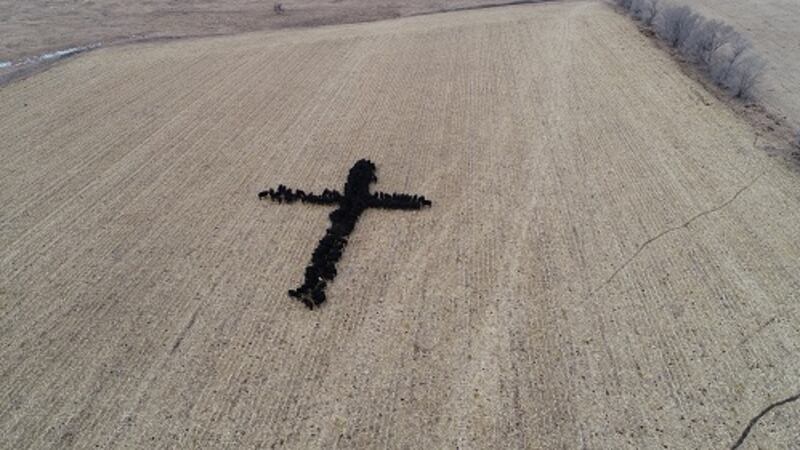 Published: Dec. 19, 2018 at 3:08 PM CST
Gene Hanson, who is known for plowing political slogans in his farm fields, has a new variation on that theme.
This photo shows approximately 150 head of livestock being fed in a harvested corn field in the sign of the cross.
The photo was taken north of Edgeley on the Richard Moch Ranch.
President Donald Trump has praised Hanson on his Twitter account after viewing the "We Kneel for the Flag" slogan that Hanson created last year.