First poll released for US Senate candidates in ND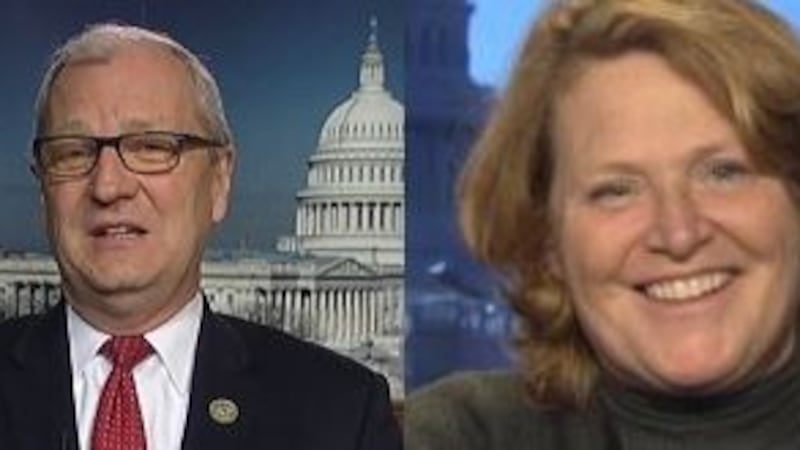 Published: Feb. 27, 2018 at 5:46 PM CST
The first of what is expected to be many polls looking at the U.S. Senate candidates for North Dakota was released Tuesday, showing incumbent Sen. Heidi Heitkamp, D-N.D., with a narrow lead over Rep. Kevin Cramer, R, N.D.
Heitkamp leads Cramer 43 to 40 with 17 percent of voters still undecided, which is unsurprising as the election is still months away.
The poll was conducted online by Gravis Marketing with 385 respondents and a margin of error of 5 percentage points. Heitkamp trails among Trump supporters by a wide margin but has a lead among white voters. Cramer has a tight with older voters.
"I think North Dakota is a key state if the Democrats are going to win the Senate this year they have to win North Dakota. It's a state that many think that the Republicans will pick up based on how Trump formed in North Dakota," said Doug Kaplan, Gravis Marketing.
The poll also looked at the House race which shows Tom Campbell leading the pack at 28 percent of voters. Kelly Armstrong is in second with 13 percent, but nearly half of voters are undecided.