Families affected by August tornado work with Farm Rescue to restore land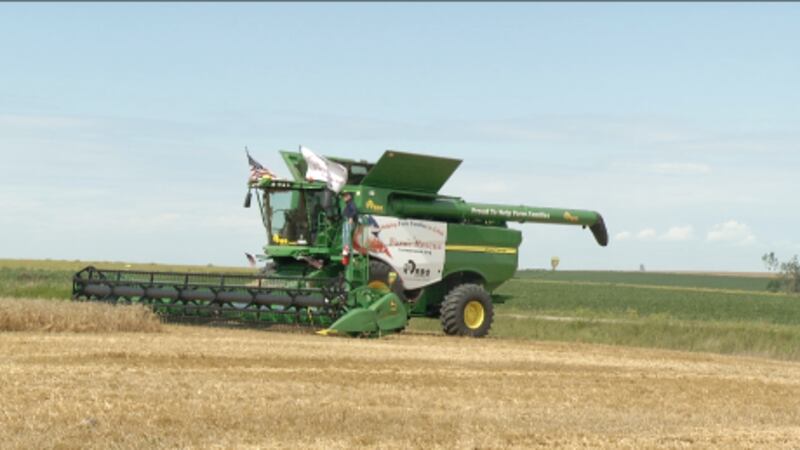 Published: Aug. 26, 2016 at 4:44 PM CDT
Bisbee families devastated by the August 3 tornado are getting getting help from Farm Rescue.
The rescue team helps farm families with crops clean up damaged buildings and equipment and harvest destroyed crops. It has helped more than 350 families in North Dakota since 2006.
Families affected by the tornado and the rescue team say they hope to work together to get their farms back in shape.
"You don't know what you're gonna do. No idea. It kind of hits ya, all at one time. But, luckily Farm Rescue come in and they're helping us get the crop off. Which is really nice," says Tony Galow, farmer.
"At the end of the day this is their livelihood and without getting the grain off the field they wouldn't be able to continue on. So it's really a two fold aspect here," says Shaun Sipma, Farm Rescue Board Member and volunteer.
The rescue teams says they expect to have farms in the area back in shape this fall so that the families can get back to work by spring.