FBI to investigate claim protesters pointed laser beam at a state plane cockpit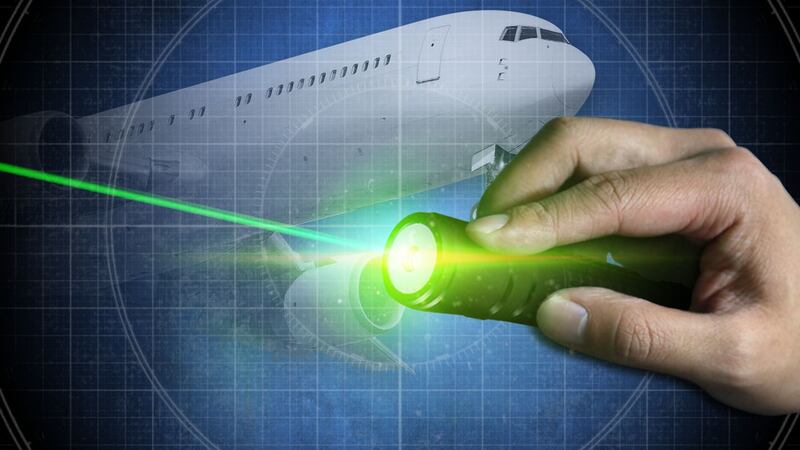 Published: Aug. 22, 2016 at 2:11 PM CDT
The Morton County Sheriff's Office spokesperson says they are investigating two incidents of laser strikes against aircraft being utilized for observation of the Dakota Access Pipeline protest site.
The first laser attack happened August 17 around 5:15 a.m. The pilot reported a laser beam entering the cockpit and hitting him in the eye. He cited being blinded temporarily. A second occurrence took place August 21st around 12:45 a.m. The pilot reported that he was able to look away in time to avoid the laser.
The spokesperson says she doesn't know which state agency flew the plane, but no one was hurt and there was no damage. Now, the FBI will investigate the claim.
Lasers can distract or blind pilots. It's a federal offense to point one at a plane. Police have yet to make any arrests for this incident.
The Morton County Sheriff's Office says use of lasers in this illegal manner is one example of the non-peaceful, unlawful actions toward law enforcement officers and workers. The department says they have witnessed hundreds of criminal acts during the Dakota Access Pipeline protest including:
- Aggressive acts towards Law enforcement officers and contractors
- Protesters on horses charged at law enforcement forcing them to step back from property line they were protecting
- Numerous protesters trespassed on private property after several warnings
- Personal and state property has been vandalized
- Protesters blocked a state highway causing traffic congestion and unsafe conditions for the traveling public
- Continued blocking of access to private property, disrupting work on a lawful project that has met all federal and state requirements
"We have also been made aware of comments being made against law enforcement on social media threatening our lives. We take these comments very seriously. For example, one post reads, 'we coming to kill. They better b ready to die Cuz we coming.' Other posts indicate the potential use of weapons. We have to take these comments very seriously to protect not only officer's safety but residents who live in the area along with those participating in protest activities. The threats are very concerning," says Morton County Sheriff Kirchmeier.
"Citizens do have a right to protest and make their voices heard. However they do not have the right to disrupt traffic, close the road, trespass on private property, intimidate or assault law enforcement officers or disrupt other legal activities. We have the utmost safety in mind. If those involved in the protest truly mean this is a peaceful gathering they need to remove themselves from private property," continued Kirchmeier.
The Morton County Sheriff's Department reports that 29 individuals have been arrested for unlawful activities involved in the protest. A traffic control point on Hwy 1806 south of Mandan continues to be in place. The traffic control point has been put in place as a safety precaution for protesters, motorists and emergency service providers.
Activists have been demonstrating against the construction of the pipeline north of Cannon Ball for several weeks. Dakota Access has stopped construction until a federal court hearing this week.
Information in this report came from the Associated Press.