Emotional response in Fargo from sexual assault victim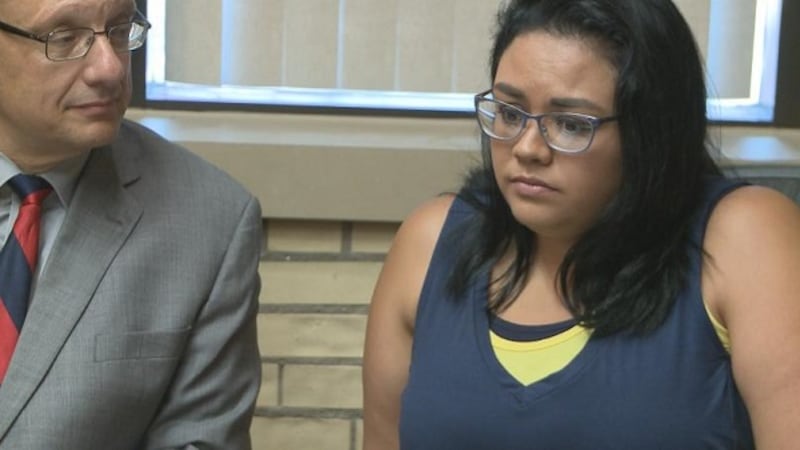 Published: Jul. 11, 2019 at 6:29 PM CDT
A woman is speaking publicly for the first time Thursday accusing a former North Dakota priest of sexual assault.
Kateri Marion, 33, was emotional inside the law offices of O'Keeffe, O'Brien, Lyson, and Foss describing what she says was a sexual assault in July of 2016 in Belcourt, N.D.
"It is time that we unite. It is time that we stand together and stand strong. Stop these priests from doing this, stop the church from hiding this," Marion said.
In a lawsuit she filed against the Roman Catholic Diocese of Fargo, she accuses Father Michael Wight of violating the relationship they had developed.
Her suit details several allegations, including that when she complained to the St Ann's Catholic Church in Belcourt of the assault she was blamed for it.
Also mentioned in the lawsuit was the Society of Our Lady of the Most Holy Trinity, which's known as SOLT. The organization is based in Corpus Christi, Texas and had an agreement with the Fargo Diocese to send priest to St. Ann's.
According to her lawyers, Wight was moved to Texas by the Fargo Diocese after the allegation.
Marion said she went to him because she was in need of help for dealing with past emotional abuse.
Her lawyers said they hope by filing suit they can get North Dakota to open up their statute of limitations and for the Fargo Diocese to disclose their list of known offending priests.
In a statement, the Fargo Diocese said once they were made aware of the incident in July of 2016, Father Wight was removed from his priestly duties in Belcourt. They send their deepest apology, prayers, and support for the victim.