Demonstrators say Dakota Access Pipeline security used pepper spray, dogs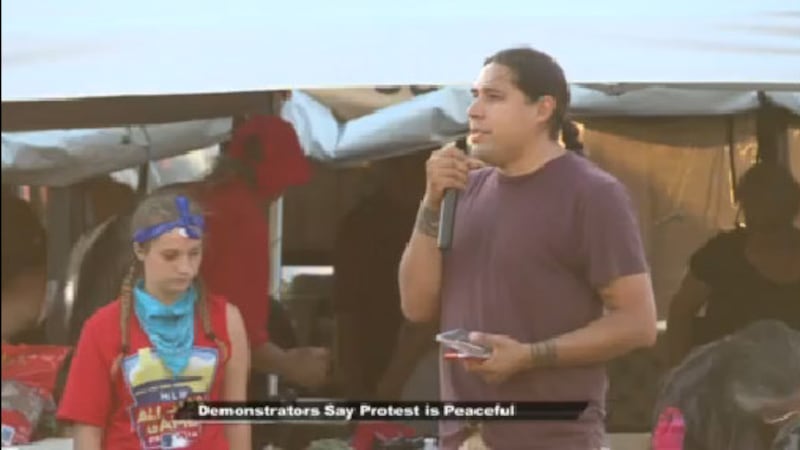 Published: Sep. 3, 2016 at 9:31 PM CDT
We've gotten permission to show this footage courtesy of "Democracy Now!."
It shows the moment the Standing Rock Sioux Tribe's Dakota Access pipeline protest escalated into a confrontation between protesters and the private security firm.
Many people in the Sacred Stone Camp say that today's demonstration was peaceful.
Demonstrators disagree with authorities saying that private security threatened protesters with canines.
They say that the guards sprayed many of the activists with pepper spray, tear gas and that some people were injured by the dogs.
"It was kind of scary. You know a lot of people are out here with their children. Accidents happen all the time with dogs, and people could really get hurt," said Lonnie Favel. "I think there were construction trucks that came up that were spraying the protestors. I don't know why, but they were. And they also had canine dogs and a pit bull. It just happened real fast, you know, quick," said Ron Paul.
The Morton County Sheriff's Department says that their law enforcement officers did not use pepper spray or tear gas and did not have dogs. No arrests were made. It is not known how many people in total were injured.