Dan's Garden: Stop and smell the roses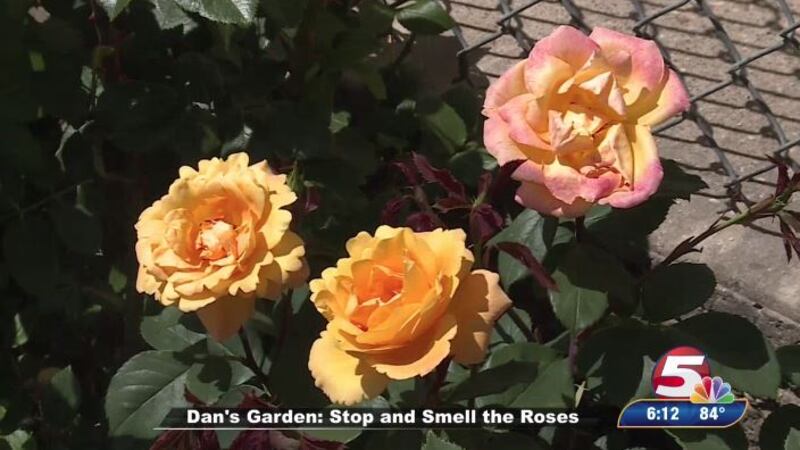 Published: Jul. 1, 2019 at 5:52 AM CDT
Dan's on the road and shows us a man that can grow roses like no other.
Oscar Rueb grows roses and shares them with local nursing homes.
It's a real treat for everybody this week, I'm in Oscar Rueb's backyard on north 15th Street in Bismarck. Now, Oscar we were here one time years ago, you got these roses and you've been growing these for about 60 years. How you make these roses do so well; you feed them then what do you do? "One of the biggest things I do is a product called spray and go it's online you mist it on there and you increase your yield fifty percent bigger and better and commercial fertilize maybe one or twice a year," said Rueb. Summer yeah. Semiannual that's about it. You bring roses to me at the nursery; everybody gets to enjoy them and I know you bring to nursing homes. And last year how many did you give away? "Missouri Slope, we took about five hundred up there and the nurses take them to all the rooms and the little grandmas are very happy to get the roses," said Rueb. I bet everybody loves roses. Next week we'll talk to Oscar a little more what's in his yard and rose talk until then good gardening.