Dan's Garden: Growing roses all summer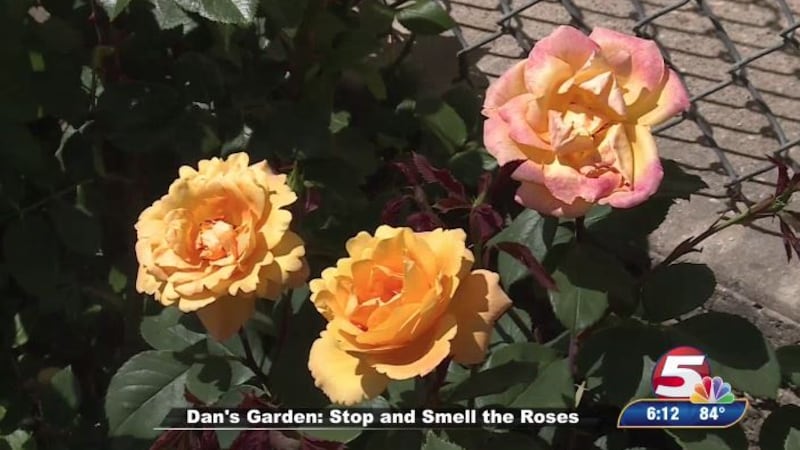 Published: Jul. 8, 2019 at 11:42 AM CDT
Dan Cashman takes us back to Oscars wonderful rose garden where he grows roses all summer long.
We're back in Oscar Ruebs back yard and Oscar thank you for having us we are on 15th Street in Bismarck among his beautiful healthy roses; never seen such healthy plants.
And, I know you have to spray once in a while for bugs. There isn't a hole in them, nothing eating them. They're lush. Tell us about one of your favorite roses: Pope John Paul.
This is a Catholic rose and I'm a protestant and it's the best rose I've got, and I get up to one hundred at one time. And, they smell like heaven.
They're white. They're beautiful. They're healthy. Now, in the winter, you don't lose these things over the winter. How do you cover them?
My neighbor told me the easier way. I did it the hard way. Wait 'til it's about to freeze up in early November and then cover it. Take a garbage bag cut them back 10 inches.
Put the bag over it so the sticks are inside and they come through fine.
And, in the spring it's easy clean up pull the bags up and throw them away.
We are right in front of some valiant grapes from South Dakota State University. They are very healthy. It's a dark blue purplish grape and very lush and thick and these are concord.
Grapes are easy to grow for roses. Nobody grows them like you do. Oscar their amazing. What a treat to be here and it's going to be beautiful all summer.
Thank you for having us and until next week good gardening.