Dan's Garden: Flowering crab trees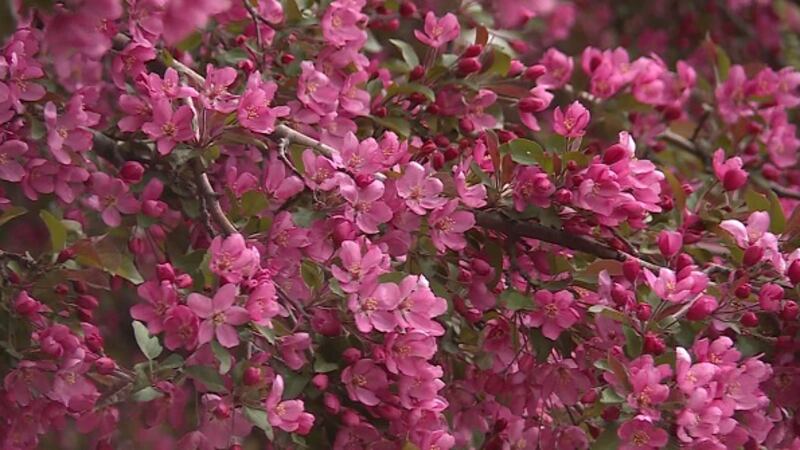 Published: May. 24, 2019 at 5:17 PM CDT
Crab trees are in full bloom and Dan Cashman from Cashman Nursery and Landscaping shows off the great color of the winter flowering crab, and the red and pink flowering crab apple trees.
If you're looking for a little tree that doesn't get to big, that's nice and ornamental, and beautiful, especially after the long winter we had, here it is: spring snow flowering crab. It's such a good tree. They grow in the perfect shape. They only get to about 20 or 23 feet high and not too wide, and they don't have any crab apples. Their neat and clean, their low maintenance, their easy, and their just full of color, especially after our long, long winter.
Flowering crabs also come in pink and red colors, like these at Trinity Lutheran Church, kitty corner from the post office in downtown Bismarck.
Now, the pink and the red flowering crabs also stay pretty small, but they have fruit that doesn't fall off. That's important, it's not a mess. There are so many new varieties now where the fruit persist. Its persistent fruit, it stays on, its neat and clean, and the birds and squirrels eat them.
So anyway you do it, whether you get the white flowering crabs, the pink, or the red ones, they'll give you a lot of color for the two or three weeks in the spring, especially after the winters we go through.
Until next week, good gardening.