Dan's Garden: Crab apple trees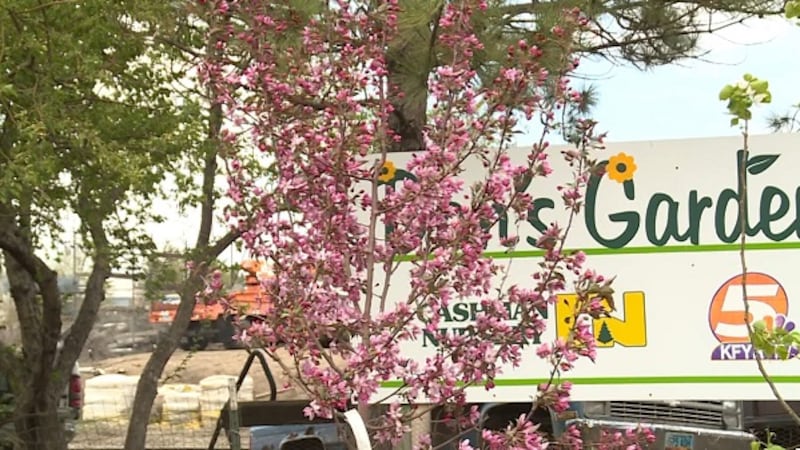 Published: May. 17, 2019 at 3:19 PM CDT
Dan Cashman from Cashman Nursery and Landscaping tells us about crab apple trees.
We sure had a long winter and now that spring is here and temperature is warming up we are starting to get things that bloom, like these flowing crab trees.
This is Pink Spires crab, it's a beautiful tree, and the Spring Snow is white. A lot of people buy the white one because they don't have any crab apples.
A lot of people are also worried about buying the red ones or the pink one because they don't want the pesky fruit. Well in this day and age, the new verities have persistent fruit. The fruit persists it does not fall off, it stays on. It'll stay on until next March or April, the birds or squirrels will get them. So that's great because you can have the color and you can feed the birds and squirrels.
But if you have the old kind of flowering crabs that we used to sell 40, 50, or 60 years ago that the fruit does fall off, there is a spray called Florel Fruit Eliminator that you can spray on to keep the fruit from forming. So let's enjoy the flowers on the flowering crab trees the next few weeks.
In the meantime, it's time to spray weed killer like, Weed B Gone or Two Four D on your dandelions or many other broad leaf weeds, or use the weed and feed fertilizer with the weed killer in it.
A little tip from me Dan, the tree man.
Until next week, good gardening.