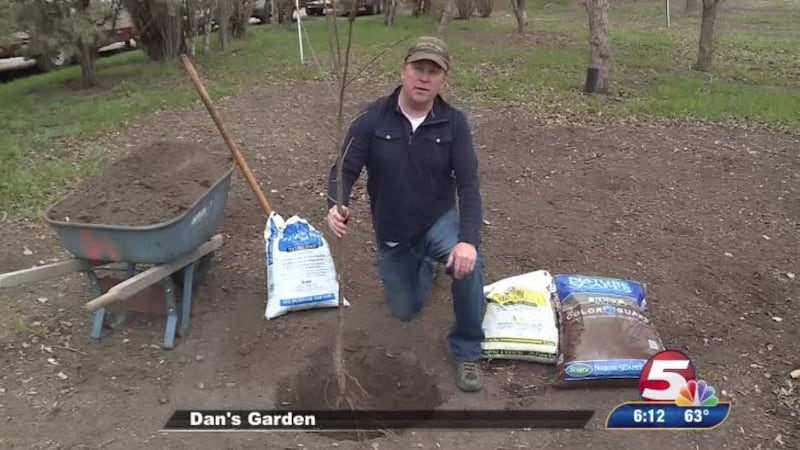 Published: May. 10, 2019 at 8:33 PM CDT
How easy it is to plant a bare root tree. Casey Cashman, who is filling in for his dad, shows us how easy it is.
This tree is called kinder crisp apple.
And, I'll be planting it in honor of the birth of our daughter Katerina. Kinder crisp apple is a new kind of apple it's small and sweet and it was designed to take the apple in your lunch box and it's suppose to be the new hot apple.
Planting bare root trees like this is very simple we have thousands of trees in our root cellar at Cashman Nursery and is what people are planting these days.
It's super simple. You dig a little hole, you keep the roots up high so they can breathe air. Add a few amendments; compost and peat moss. I'll stake the tree. I'll build a well
Put some wood mulch in and in about two or three years we'll start getting apples. Dan should be back next week in the garden and until then good gardening.