Card skimmers found at Mandan gas station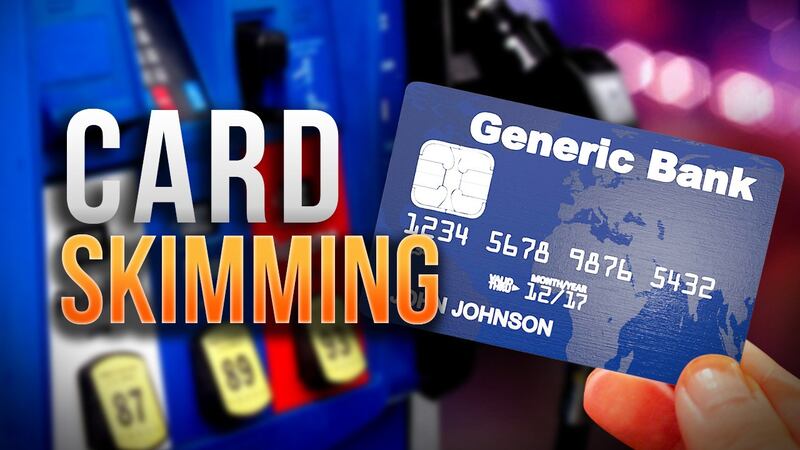 Published: May. 11, 2018 at 3:53 PM CDT
UPDATE (6:45 p.m.): KFYR-TV has spoken with the owner of Red Trail Petro.
He says security camera footage shows the devices being put on the gas pumps around 10:45 p.m. Wednesday. The devices were found at 9:30a.m Thursday, within five hours of the store opening.
The store owner says since the incident happened he has renewed security measures and even added new ones. He also says he would like to apologize to any customers for this incident.
ORIGINAL STORY: If you have ever filled up at the Red Trail Petro on Old Red Trail in Mandan then you're going to want to read this.
Mandan police say officers were dispatched to that gas station Thursday where they found card skimmers attached to the computer system of the gas pump.
These devices can be used to obtain debit or credit card information from customers paying outside at the pump.
Police say two devices were located at the business at the same pump station. Both devices were located inside of the pump and can be undetectable without opening the pumps.
If you used a credit/debit card from the pump, please monitor your bank statements for any fraudulent activity. If any fraudulent activity is located, please contact your local police department to report the crime.
Tips to avoid becoming a victim of identity theft and credit/debit card skimmers:
Check for fake overlays, which can be placed over the existing ATM/card readers. They can be secured by tape or designed to sit securely over them.
Try pulling or wiggling on the reader before inserting your card. If the device seems loose or comes off, it is most likely a skimmer overlay.
Use a credit card instead of a debit card. If you must use a debit card, run the transaction as credit, if at all possible.
Pay inside with the cashier instead of paying at the pump.
Check for irregularities or damages to the inside of the card reader.