Bismarck Public School Board hosts expansion project meetings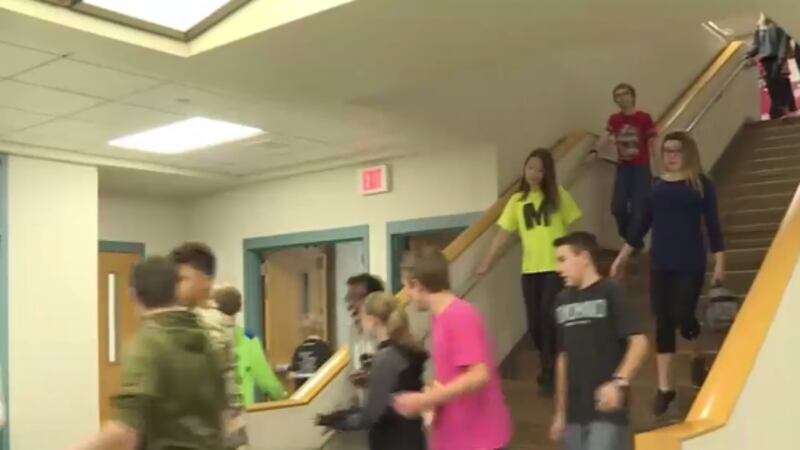 Published: Jan. 17, 2017 at 9:52 PM CST
Bismarck Public Schools has welcomed 92 new students since Christmas break. Sounds like a lot? Well, it's only going up from here.
"Simle and Horizon Middle Schools are overcrowded. Century High School actually has nine classrooms outside the building," says Tamara Uselman, Superintendent.
The board is presenting their expansion project plan to parents this month .
For Bismarck High school, a new auditorium. And for Wachter Middle school - 15 new classrooms and an orchestra room, which they'll need soon.
"School board members said 'are you crowded right now?' And the girls looked at each other and said, 'no, we're not overcrowded.' And the school board members said 'you're going to have 300 more students in this building.' And they said 'they just won't fit,'" says Uselman.
The school board says the expansion projects will allow for much needed space without raising the school debt from last year.
Due to some debt retiring and being paid off, the board expects the mill rate for taxpayers to remain the same.
"If taxpayers are okay with what they paid in a mill levy last year, into the future, it won't raise their mill rate moving forward," says Darin Scherr, BPS Business and Operations Manager.
But some parents are most concerned about potential challenges if expansions aren't done.
"When you get too many students in a classroom, it becomes a tough environment to learn in. So I think if we can expand out and give these students a few more opportunities to learn, I think we'll be better off in the long run," says Cody Serr, parent.
Bismarck residents will vote on an expansion for the middle and high schools this March.
The school board will be hosting another informational session Thursday at Horizon Middle School and January 24 at Simle.