Bismarck Police are having some fun on social media in observance of 4/20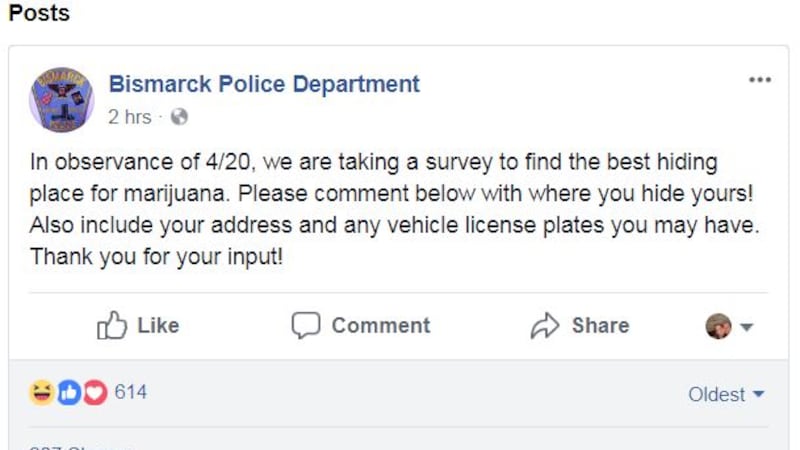 Published: Apr. 20, 2018 at 10:04 AM CDT
The Bismarck Police Department is taking a survey of the best hiding place for your marijuana in honor of 4/20. The department posted this to their Facebook and Twitter pages Friday morning:
"In observance of #420day, we are taking a survey to find the best hiding place for #marijuana. Please comment below with where you hide yours! Also include your address and any vehicle license plates you may have. Thank you for your input!"
Those that are actually pro-pot are holding a rally this afternoon at the capitol in support of recreational pot. We'll have a re-cap on First News at 5.