Bakken Elementary receives donation to expand STEM program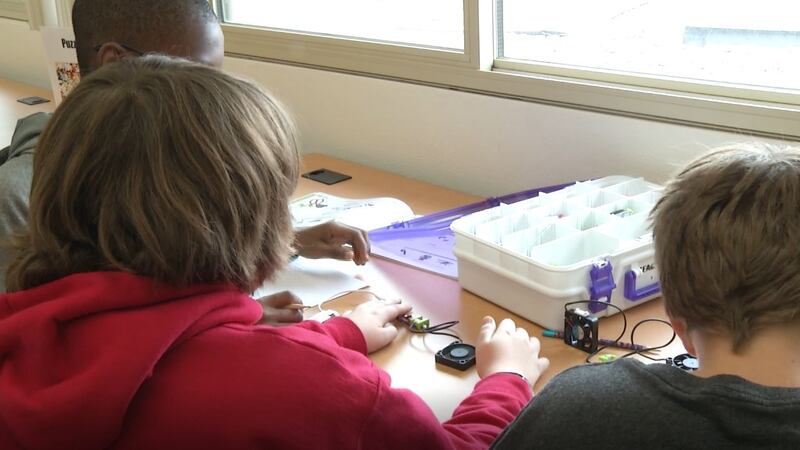 Published: Oct. 2, 2018 at 6:52 PM CDT
An energy company is helping some local students develop the tools they need to build problem-solving skills.
Fifth and sixth-graders at Bakken Elementary received a large donation from the Hess Corporation this afternoon to help expand their current STEM program. According to the Department of Education, STEM based curriculum educates students in the fields of science, technology, engineering and mathematics.
Those four subjects are integrated into a learning model based on real-world problems. Executive Director of the Williston Coyote Foundation, Codi Austreim, says the grant money will be used for additional hands-on STEM learning in a new Makerspace location. She says that a Makerspace is a new concept where students have a set time during the school day to try their hand at creating different things. She says they have the chance to imagine, think critically, and work collaboratively with other students.
"I think a good way to ensure a good future for your community is to get started with those young kids. We needs to get in there early and give them opportunities that we didn't have and introduce them to the fields that may be their future. This is their future, in Williston, this is what we do and STEM is a big part of it. So if we can create that next generation of workers and create an excitement about what they are doing and even teach the kids what is happening in the community, I think is a win," said Austreim.
Hess Corporation is a partner of the STEM Education Outreach Program and their donation will be used in funding four new sets of classroom tools called Little Bits. These electronic building blocks snap together and allow students to turn ideas into inventions. Whitney Stephenson with Hess says they are always looking to give back and are proud to support local education.