Attorney General's office investigating founder of failed renaissance festival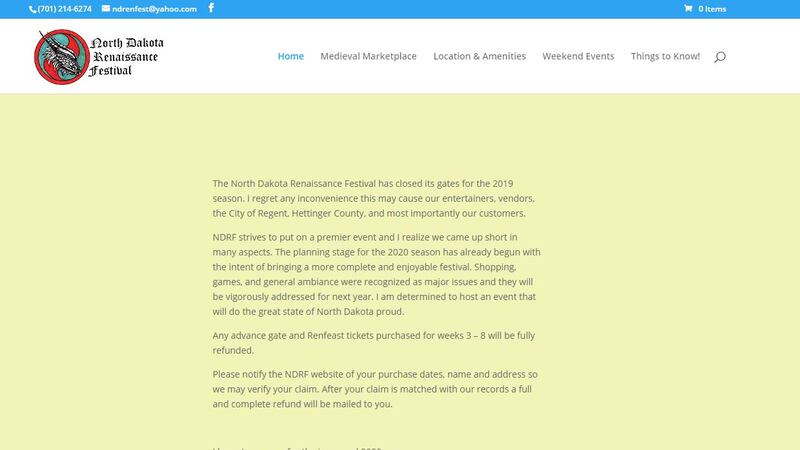 Published: Aug. 28, 2019 at 11:00 PM CDT
The Attorney General's office is investigating Randy Jones, the man behind the North Dakota Renaissance Festival that never happened.
People who bought tickets for the event say they haven't been able to reach him for refunds.
Randy Jones used the name RJ productions when putting the festival together. The Attorney General's consumer protection division is investigating him for potential consumer fraud.
Earlier this month, Megan Voeller reached out. She and her friends were supposed to attend the festival that never happened.
Two weeks before the festival, the website posted an apology stating it "came up short in many aspects" and would refund any advance gate and Renfeast tickets purchased... But that never happened.
"He was really very difficult she wasn't able to get her complaint resolved," said Parrell Grossman of the Consumer Protection Division for the Attorney General's Office.
That's when she reached out to the Attorney General's Office to file a formal complaint, and she wasn't the only one.
"The situation for the Fargo consumer was actually worse, that consumer emailed him, texted him and left voice messages and there was no response to any of those concerns," said Grossman.
Grossman says at first Jones was cooperative mid August, saying he would refund all the money in the next two weeks... But then Jones stopped responding to him as well.
"First, we'll send him a subpoena asking him for records and then we'll likely conduct an interview or subpoena hearing of him just to determine exactly what occurred in these circumstances," said Grossman.
Your News Leader has attempted to reach out to Jones. He wouldn't respond to the number or email left on the website. At the bottom of the site were two sponsors. A law firm in Dickinson and a brewery in Wyoming. The Mackoff Kellog Lawfirm got Your News Leader and Jones in touch, where Jones asked for a series of questions. He has stopped responding, we reached out to the law firm who declined to comment.
Voeller says she is happy Grossman initiated an investigation on Jones, and she also believes there are more people involved, and just wants justice for herself and those involved. We will continue to update this story as we gather more information.