Arnegard mayor to keep position after unofficial recall election results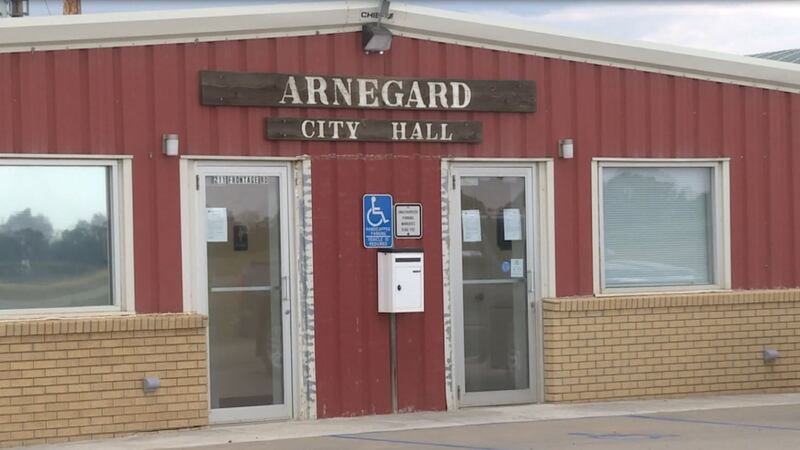 Published: Mar. 12, 2019 at 8:59 PM CDT
The current mayor in Arnegard, N.D., will remain in her position according to Monday night's unofficial recall election results. Mayor Virginia Elliot won 63-47 against the previous mayor, Jeff Kindel.
The recall vote was the result of a petition submitted last November. It alleges Elliot committed nepotism by hiring her son's construction company to work for the city without consulting with the council members.
It also notes a concern for her general health due to forgetfulness and misunderstandings when running city council meetings and ordinances. The petition states the Police Chief had an ongoing investigation concerning mail fraud with Mayor Elliot before the last mayoral election. We asked Mayor Elliot about the allegations, and she declined to comment on them.
A local Arnegard resident, who was one of 18 people to sign the petition, says Elliot was looking to resign from her term as board member before she became mayor, because the pressures of the position were weighing on her.
"There was already concerns that way, is she the right person for the job? And so then when we saw things, like the disregard for policy, and just the sloppiness of protocol, it also fueled those red flags," said Philip Litteral, Arnegard resident.
The petition signers and Mayor Elliot seem to want the same thing, for things to go back to normal.
Mayor Elliot says "I've been here for 35 years and it's always pretty much been one community. We've had differences but nothing like what we've had here in the last year and I just want to mend all of those differences."
The official election results will be confirmed by the canvassing board on Monday. The election came only one week after Mayor Elliot was the deciding vote to fire the City's only two Police Officers, a move that many city residents say has no evidential basis.