Addressing alcoholism in North Dakota at A Day for Prevention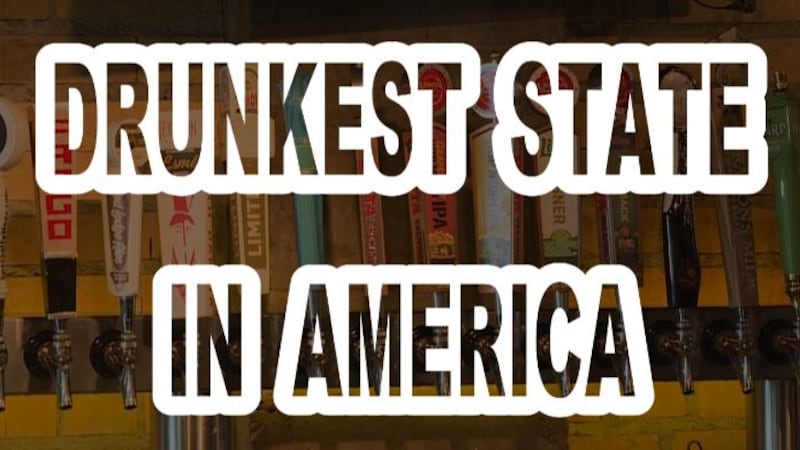 Published: Apr. 11, 2018 at 5:29 PM CDT
More than 500 people attended A Day for Prevention hosted by Gov. Doug Burgum and First Lady Kathryn to discuss how to put an end to substance abuse in North Dakota. Thousands more watched online to hear how big of an issue alcoholism is in the state.
Underage drinking costs North Dakota citizens nearly $160 million each year in medical, work lost and pain and suffering.
North Dakota has the most bars per capita of any state with 1 bar for every 1,620 people.
Nearly half of fatal crashes in North Dakota are alcohol-related, and there's about one DUI a week.
The Peace Garden State is ranked fourth in the nation for current binge alcohol use among adults 26 and older.
Gov. Burgum and the first lady announced a new contest: the Innovate Recovery competition.
The winner will receive up to $50,000 for coming up with the best solution to the addiction problem in North Dakota.
Applications opened Wednesday and close on May 25th.
Gov. Burgum said, "Addiction is a disease, and we need to treat it like a disease, and we need to have a new approach."
Kathryn stated, "Addiction is a chronic brain disease and it's not a moral failing. If we just start there, if we just get that message out, and people have that common understanding, then that will be huge progress."
Gov. Burgum added, "This would be the same thing as punishing people with cancer or locking someone up when we find out they have diabetes."
North Dakota is named the drunkest state in America by USA Today, a title the governor says we shouldn't be proud of.
"We had a city in North Dakota recently that 16 out of 31 bars checked failed the test and were actually serving people under the age of 21," said Gov. Burgum.
Officials from Wyoming shared notes on how their state is tackling the problem.
"Part of it they did that by enforcing the existing laws around responsible serving at restaurants and doing checks," said Gov. Burgum.
Jonathan Rings, shift supervisor at JL Beers, said, "Once you see somebody is obviously impaired and isn't capable of getting themselves home safe, we like to minimize that. We don't like to have people falling over in our place or stuff like that. We try not to over serve."
The first lady says we need to better educate our people on the risks that come with alcoholism.
Gov. Burgum says the next step is Recovery Reinvented 2018 in Fargo, where the Innovate Recovery winner will be announced. The event will be September 5 at the Fargo Civic Center.
For more details, or to learn about the competition, you can go to https://recoveryreinvented.com