A look at North Dakota's new $11 million election system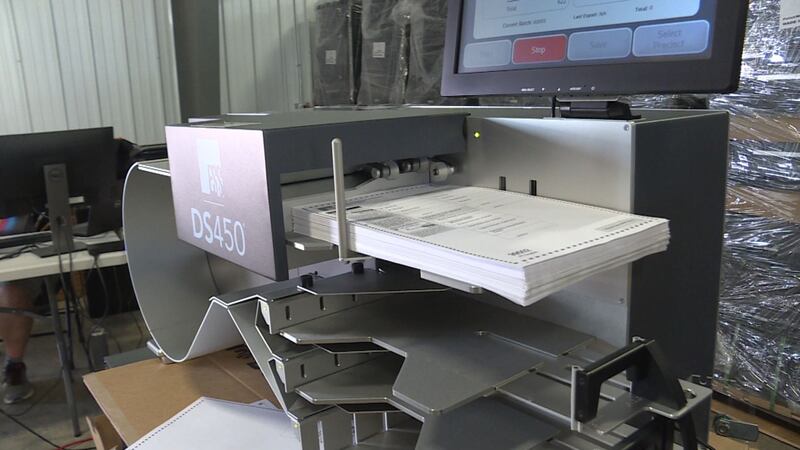 Published: Jul. 16, 2019 at 7:09 PM CDT
We're 11 months away from the June primaries, and the state is unpacking millions of dollars of new equipment that will be used then. What will it mean for you at the ballot box?
More than 900 pieces of election equipment sit in this warehouse in North Bismarck. Right now officials are going through, testing each piece to make sure it works before June 2020.
"Everything should be in place by the end of this year. So we will definitely be ready for the June election," said Al Jaeger, ND Secretary of State.
The new purchases replace machines that are past their prime.
"The equipment we've been using the last 15 to 16 years has served the state very well. It's just got to the point where we couldn't update it, couldn't find parts," said Kevin Glatt, Burleigh County Auditor.
Jaeger says the process for voting won't change.
"The voters themselves will not notice anything really that different in voting. They'll still be voting on paper ballots as they always have been," said Jaeger.
The machines aren't connected to the internet- addressing security concerns about tampering.
While voters aren't going to see much of a change at the ballot box, the election officials will see that on the back end with these two machines, which can count about 4,000 ballots an hour according to Deputy Secretary of State Jim Silrum.
Jaeger says the last pieces of equipment the state needs to buy are electronic poll books- which give each county a record of who has voted statewide.