5 arrested as protests escalate over Dakota Access Pipeline construction along Missouri River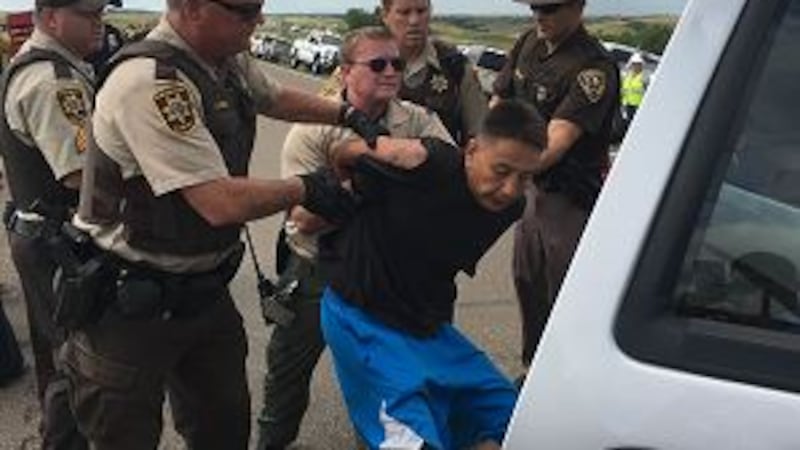 Published: Aug. 11, 2016 at 11:59 AM CDT
Protesters are clashing with development workers over the Dakota Access Pipeline that would cut under the Missouri River.
Twenty-five police cars were called to in Thursday Morning to keep the peace. It is reported that five protesters have been arrested.
Bo Evans is at the new access road where workers are building along Highway 1806 and will have more on this exclusive story later.