2019 Bicycle Frontline Leaders Collector's Deck pays tribute to military supporters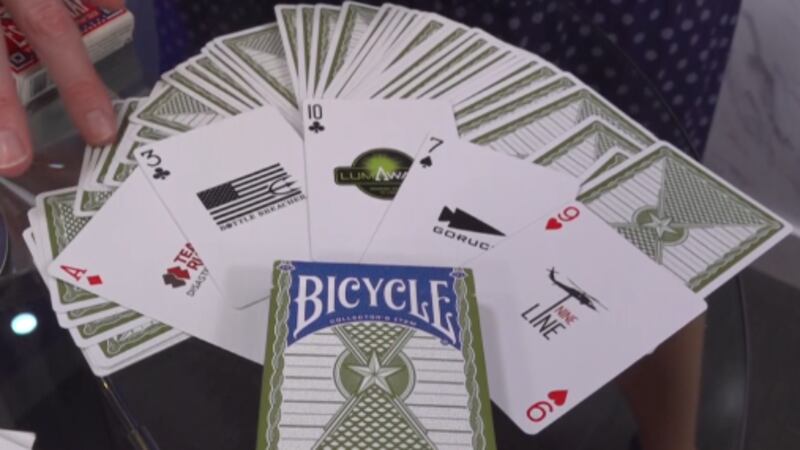 Published: Oct. 22, 2019 at 3:30 PM CDT
Marjorie Eastman developed the 2019 Bicycle Frontline Leaders Collector's Deck; each playing card features one of 52 American businesses or organizations that support the military.
The deck was inspired as a follow-up to the 2003 "Most Wanted Iraqi's" playing deck to show "the good guys" of the post 9/11 world, said Eastman.
The deck features organizations supporting every branch of the military and Gold Star families
Marjorie served in the U.S. Army following 9/11 for 10 years, including two combat deployments in Iraq and Afghanistan.